Communism: If People In The United States Are So Against Communism Why Do We Support And Buy Goods From A Communist Country?
Major combat in the
Chinese Civil War
ended in 1949 with the
Communist Party of China
in control of
mainland China
, and the
Kuomintang
In April 1989, spurred by the death of deposed
Communist Party General Secretary
Hu Yaobang
, mass gatherings and protests took place in and around Tiananmen Square.
[

3

]
The largely student-run demonstrations aimed for continued economic reform and liberalization,
[

4

]
and eventually evolved into a mass movement for political reform and freedom of the press.
[

4

]
Peaceful protests also occurred in other cities, such as Shanghai and Wuhan, while looting and rioting broke out in
Xi'an
and
Changsha
.
[

5

]
The movement lasted seven weeks after Hu's death on 15 April. Party authorities declared
martial law
on 20 May, but no military action took place until 4 June.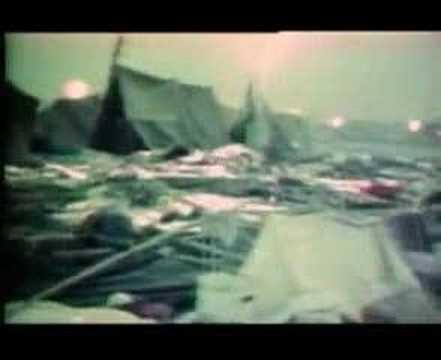 Chi Haotian, China's Minister of Defense, gave the following speech
in a SECURE BRIEFING to his military leadership.

In it, he spoke openly about China's need for more living space
and stated bluntly that The United States, Canada and Australia are the only places
large enough to accommodate future Chinese needs. He notes the need for a quick
effective 

biological attack

 upon the U.S. to depopulate it 
as a prelude to conquest, and plainly states that China is working on
genetic bio-weapons to kill everyone except yellow people.

China willing to shoot and kill women, children and prisoners of war.
He admits deliberate deception of the U.S., with China portraying itself as a
peaceful business partner, while actually planning to kill 200 million Americans.


The Chinese Mean To Control The Global Gold Market
Get ready for the Pan Asian Gold Exchange, scheduled to
open in June, 2012 in Kunming City, Yunman Province– the gateway to all
of Southeast Asia. This is serious, as the Pan Asian Gold Exchange is a
part of China's five year plan– which means it is part of China's
strategy for dominance in global financial markets and the global
economy.
Pan Asian will allow Chinese to speculate in gold futures contracts
or buy physical gold through an account with a bank or broker. All 320
million customers of the giant Agricultural Bank of China will. simply
be able to use their Renminbi, the Chinese currency, from their bank
accounts to trade gold. Sounds bloody dangerous doesn't it.
It means the spot market in gold could be headed for China– and away
from London's Metals Exchange or the Comex in New York. I'd like to know
who is going to oversee and regulate all this action. For example,
when the Comex raises margin requirements to dampen speculative fervor–
will China bew governed by that? I doubt it very much.
In June you'll be able to buy spot gold or futures contracts in
China. It also means that the Chinese currency- not dollars– will for
the first time become the ruling currency used in one of the major
speculative commodities of our age. All eyes will be on the influence of
the gold trade in China rather than New York, London, Switzerland or
South Africa.