Civil War Erupts, As States Challenge Authority of Federal Government
With a defeat likely in the battle against Obama-care, the war
moves from the
federal level to the
state level
as state legislators
position to challenge the authority of an out of control Federal
Government
Strong sovereign states are turning out to be the only defense against an overbearing federal government, in its efforts to increase its size and power. If these unconstitutional power grabs are not stopped, then the likely hood of the USA entering into the
new world order
becomes a very real possibility in the near future.
We are in the midst of a socialist revolution with democrats pushing us into unconstitutional territory in order to end what is left of our constitutional republic and forcing us into a Venezuela styled socialist society
Excerpts From Idahostatemen.com
Otter is the first governor to sign a law saying the state will defy a
requirement to buy insurance
At least 36 other states are considering similar legislation in response
to the drive by President Obama and congressional Democrats to expand
health insurance to 30 million uninsured Americans, in part by requiring
them to buy insurance. Virginia has enacted similar legislation, but it
became law without a signature by Gov. Bob McDonnell.
The ivory tower folks will tell you, 'No, they're not going anywhere,'"
Otter said. "But I'll tell you what: You get 36 states, that's a
critical mass. That's a constitutional mass."
"We, as a state, have said we are sovereign," said Rep. Raul Labrador,
R-Eagle, who is running for the Republican nomination in the 1st
Congressional District. "We will decide for ourselves whether we want
legislation dealing with health care."
End of Excerpts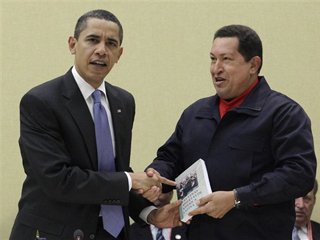 Read more: http://www.idahostatesman.com/2010/03/18/1121452/h...
About Me
The Latest From SodaHead
News
Government shutdown or not, there's a new $100 bill in town -- and apparently, people love it!

If Congress doesn't agree on how the U.S. will pay its bills by October 1st, the federal government will shut down. But how concerned is the average American? Not very.
Politics
Ever since President Obama's re-election back in November, the media hasn't stopped reporting about the ruffled course of the Republican party. So who's the future face of the GOP? Find out how the public voted.

New Jersey Governor Chris Christie has been at the center of media coverage for a while now. But more recently, the buzz has been about his proclaimed political party -- and whether or not he should change it.