Christine O'Donnell: Once a Witch, Always a Witch?
Christine O'Donnell
is a witch, I tell you, a witch, and she turned Bill Maher into a newt.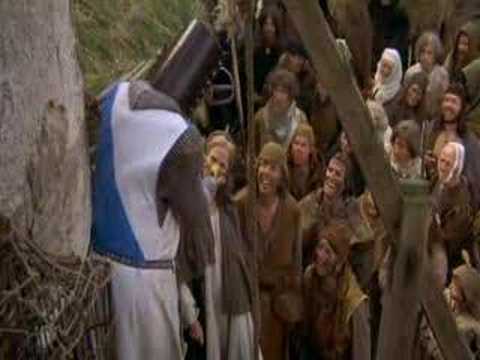 Maher, the host of "Real Time with Bill Maher," has dipped into his unused clips from years ago to unveil some bizarre quotes from the Sarah Palin lookalike O'Donnell so she will come on to his show.
So what's this clip? One in which the GOP Delaware Senate candidate says she dabbled in witchcraft.
"One of my first dates with a witch was on a satanic altar, and I didn't know it. I mean, there's little blood there and stuff like that," she said. "We went to a movie and then had a midnight picnic on a satanic altar."
O'Donnell has
said
some silly things, though most of them years ago, and now Maher has put her in a tough spot with her church-going
supporters
. He says he has other clips he plans to share with the unsuspecting public until she agrees to an appearance. After this news broke, she canceled her appearances on Sunday news shows.
What should she say about this?
Read More: http://abcnews.go.com/News/bill-maher-airs-christi...
Add a comment above