Chilling Words From the Maryland Brain-Eater's Facebook Page
Here are a few Excerpts but if you are interested in the thoughts of a mad man take a look at the link to the article below:
His FB profile pic -
He asked on Valentine's Day:
HEAR ME OUT HBCU'ERS: ARE YOU STRONG ENOUGH TO ENDURE RITUAL HBCU MASS
HUMAN SACRIFICES AROUND THE COUNTRY AND STILL BE ABLE TO FUNCTION AS
HUMAN BEINGS? IT'S BEEN ALL TOO TRAGIC WITH THE DOUBLE UNIVERSITY
SHOOTINGS AT VIRGINIA TECH, AND OTHER PAST UNIVERSITY KILLINGS AROUND
THE COUNTRY. NOW FOR A TWIST: ETHNIC CLEANSING IS THE POLICY, STRATEGY
AND TACTICS THAT WILL AFFECT YOU, DIRECTLY OR INDIRECTLY IN THE COMING
MONTHS. THIS IS THE BRUTAL BASIS, AN EVIL & TERRIFYING METHOD OF
THIS DEATH CULTS.




He also asked:
What strategy and methods to counter the destruction (CO-DE) of the black family??? And gave STOP EATING PEOPLE BRO as an answer choice. That was posted a few days before his room mate disappeared.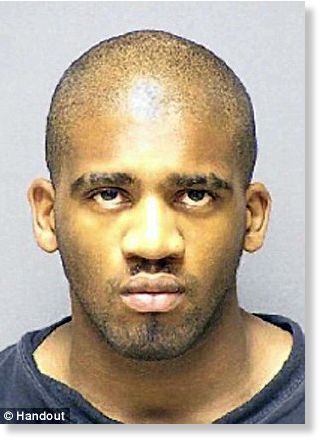 READ AND SEE MORE INCLUDING PICS
HERE
Read More: http://www.jrdeputyaccountant.com/2012/06/chilling...
Add a comment above