'CHICK-FIL-A' BEING HARASSED BY GOVT FOR OWNER'S STAND ON HIS CHRISTIAN VALUES!
Dan Cathy, the CEO of Chick-fil-A, is a self-described
Christian businessman. He proudly runs his
fast-food
chain
according to his own vision of Christian principles. His stores close on
Sundays and he stand against "same-sex" marriage is widely known! He has
proudly proclaimed his stance by supporting nonprofit organization calling for
limiting
marriage
to
unions between a man and a woman. A couple of weeks ago, Cathy explained, "We
are very much supportive of the family — the biblical definition of the family
unit." "We are a family-owned business, a family-led business, and we are
married to our first wives. We give God thanks for that."
Such a statement did not sit well with Chicago Mayor, Rahm
Emanuel. In the Chicago Sun-Times he was quoted, "Chick-fil-A's
values are not Chicago values. They're not respectful of our residents, our neighbors
and our family members. And if you're gonna be part of the Chicago community,
you should reflect Chicago values."
…… bloggers note: Chicago, since the swearing in of the
Mayor Imanuel, has seen more than 247 murders, highest city in nation. Is that the type of "family
values" Mayor Emanuel wants?.....
Emanuel's administration continued saying they will seek
to block a permit for Chick-fil-A in Chicago's Logan Square neighborhood.
"Same-sex marriage, same-sex couples — that's the civil rights fight of our
time. To have those discriminatory policies from the top down is just not
something that we're open to."
Although there are NO incidents of Chick-fil-A ever
discriminating against gays, the City of Chicago and other cities, including
Boston, are trying their best to REFUSE this family business from operations in
their cities!
The LGBT movement has called on homosexuals to BOYCOTT
Chick-fil-A while conservatives, including Governor Mike Huckabee, are asking
that Americans respect the CEO's right to speak and "EAT MORE CHICKEN!"
So Soda Head member, what say you? Does Government have the right to restrict a
Christian company from operating in any place they wish? Or does their action
violate Freedom of Speech in a country where Political Correctness has run amuck? Old Salt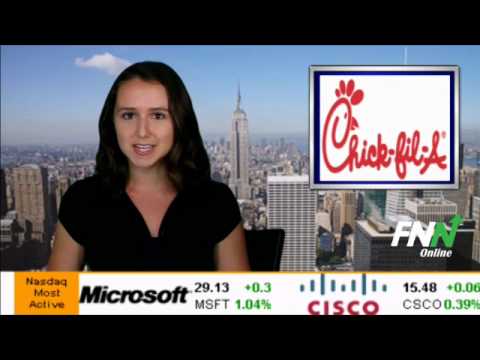 Read More: http://swampland.time.com/2012/07/26/chick-fil-a-m...
Add a comment above