Chevy Volt Costs Taxpayers Hundreds of Thousands of Dollars Per Car: Green Fail?
Green energy costs money to research, develop, deploy and convert the public. America and other nations have used public funds paid by taxpayers to "make the switch" to Green energy. Sometimes Green investments fail, like Solyndra and numerous other solar power and alternative energy companies. The investment costs more than the company can sell the product.
The government has touted its investment in the Chevy Volt, but has the Green investment in the worked or failed? The plug-in hybrid electric vehicle manufactured by General Motors costs taxpayers hundreds of thousands of dollars
per car
, and GM has sold nearly 20,000 cars.
The
EPA has rated the Chevy Volt
as the sixth most fuel-efficient compact car with a gasoline engine sold in the United States. The 2012 Mitsubishi i-MiEV nearly doubles the fuel efficiency of the Chevy Volt.
Has the Green investment in Chevy Volt worked?
Seton Motley from Newsbusters.org
criticizes the government for the Volt's failure while the media has hailed it a success:
The President is running in large part on the bailout's $30+ billion loss, uber-failed "success." And the Press is acting as his stenographers. An epitome of this bailout nightmare mess is the electric absurdity that is the Chevrolet Volt. The Press is at every turn covering up - rather than covering - the serial failures of President Obama's signature vehicle.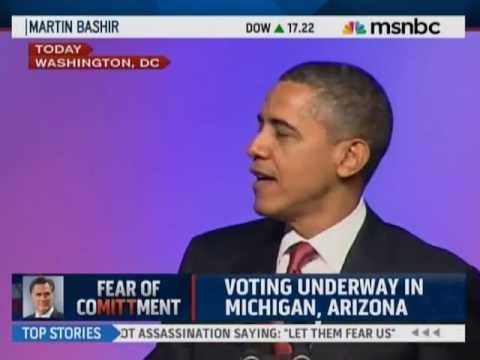 GM-Volt.com reports on the cost of the Chevy Volt: According to multiple GM executives there is little or no profit being made on each Volt built at a present cost of around $40,000. Furthermore, the $700 million of development that went into the car has to be recouped.

The New York Times reports: (A)dd $240 million in Energy Department grants doled out to G.M. last summer, $150 million in federal money to the Volt's Korean battery supplier, up to $1.5 billion in tax breaks for purchasers and other consumer incentives, and some significant portion of the $14 billion loan G.M. got in 2008 for "retooling" its plants, and you've got some idea of how much taxpayer cash is built into every Volt.

LessGovernment.com reports that taxpayers also pay for the tax subsidy of each Chevy Volt sold: That finds that the unprofitable, unpopular, repeatedly and six month covered-up combustible Chevy Volt – receives up to $250,000 per car sold in government subsidies.
x
Read More: http://newsbusters.org/blogs/seton-motley/2012/07/...
Add a comment above