Caterer at Obama Event Sports Romney Shirt: Disrespectful?
President Obama campaigned in Davenport, Iowa today. He had a cordial welcome from the fans that attended his speech. However, at least one person showed his disapproval of President Obama's job performance. The caterer of the event wore a shirt that reads, "Government Didn't Build My Business, I DID." The slogan criticizes the president's belief that business owners didn't build their businesses. "If You've Got A Business, You Didn't Build That. Somebody else made that happen." (See video at bottom).

Caterer at Obama Davenport event sporting Romney shirt in press file.
pic.twitter.com/mYe5fimf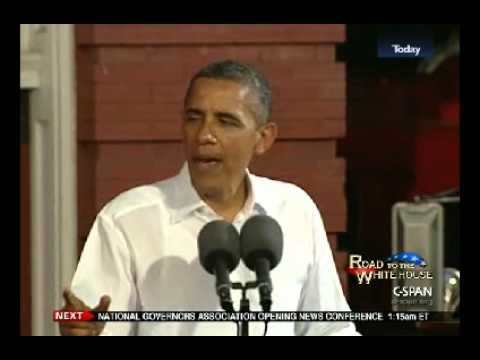 Read More: https://twitter.com/michaelscherer/status/23584341...
Add a comment above