California Restaurants Defy Foie Gras Ban: Does California Have Too Many Laws?
California has earned a reputation as the "Left Coast," in more ways than one. Even
Wikipedia
has an entry that defines California as the "Left Coast": "Left Coast is a political expression that implies that the West Coast of the United States leans politically to the left or the expression can refer to states that lean politically left."
Some Californians argue that the state's government went too far in banning foie gras. California banned the food product made of liver of a duck or goose, because of its process of force-feeding the animal.
The Orange County Register reported that Antoine Price, owner of Cafe Mimosa in San Clemente, defied the ban, which went into effect on July 1, 2012. Mr. Price created a dish called, "Foie You!" and claimed, "They can lock me up if they want. I don't mind."
The Presidio Social Club (PSC) in San Francisco also defied the ban -- but on a different legal basis. The PSC claims that California law doesn't have jurisdiction over the restaurant because it sits on federal land not subject state laws. The PSC issued a press statement that read: "PSC will be celebrating two important independences this July: Bastille Day for the French, and the freedom to enjoy Foie Gras for Californians."
FOXNEWS.COM reports:

California may have banned foie gras, but soon you will be able to dine on the duck liver delicacy in one San Francisco restaurant.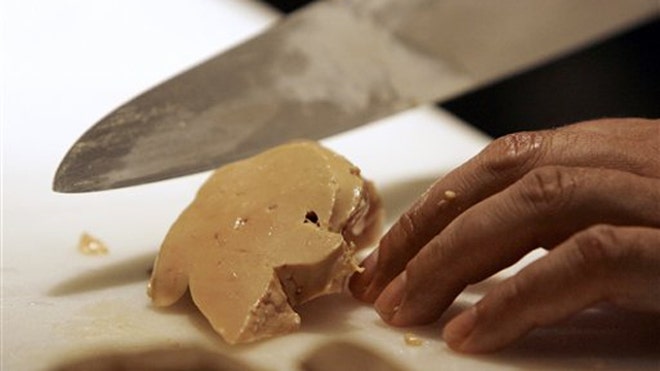 Read More: http://www.foxnews.com/leisure/2012/07/10/restaura...
Add a comment above