Bloomberg supports gun control from behind a team of armed guards | Should Bloomberg disarm his security?
Daryl
2013/01/28 18:02:13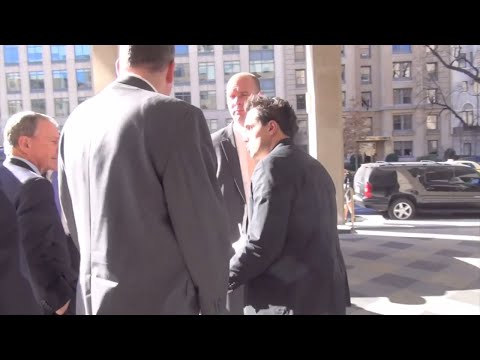 In the video, Bloomberg is seen surrounded by security. Mattera approaches Bloomberg and asks, "In the spirit of gun control, will you disarm your entire security team?"
Bloomberg's reply: "Uh, you, we'll get right back to you."
"Why can you defend yourself but not the majority of Americans?" Mattera asks as the mayor walks away. "Look at the team of security you've got. And you're an advocate for gun control?"
The video then cuts to Mattera walking further down the street when one of the men guarding Bloomberg, identified as Officer Stockton NYPD, stops Mattera and asks to see his photo ID.
Add a comment above