Biden Still in the 20th Century: Does Media Mock VP Biden as Much as Sarah Palin?
Vice President Joe Biden misspoke... again. Biden said, "Folks, where's it written we cannot lead the world in the 20th century in making automobiles?" Biden said this on the campaign trail in Virginia today, August 15, 2012. Someone needs to tell the VP that we've entered the 21st Century over a decade ago.
Biden has said far more foolish things than Sarah Palin during her candidacy for Vice President in 2008. Yet, I don't see the media mocking VP Biden as much as they mocked the former governor of Alaska.
Saturday Night Live had Tina Fey portray Sarah Palin and say, "I can see Russia from my house!" In fact, Sarah Palin never said those words. The media repeated it so often that many Americans believed Palin said it. Did the media cry sexism after the attacks against the woman candidate? No. The media piled on the attack with "ambush questions" to deride and ridicule Palin.
VP Joe Biden has made racial gaffes, sex jokes about his parents, innuendos about the president's penis, asked disabled people to stand up from wheelchairs, humiliated himself by declaring Secretary Clinton more qualified than himself, and much, much more. Individuals on YouTube and Conservative bloggers have tracked Biden's gaffes, but the mainstream media stays quiet.
Watch Vice President Joe Biden gaffe about 20th Century: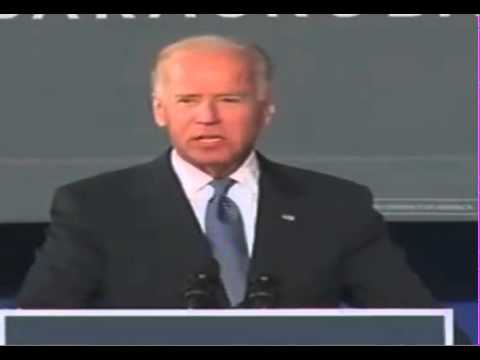 Watch Vice President Joe Biden gaffe reel: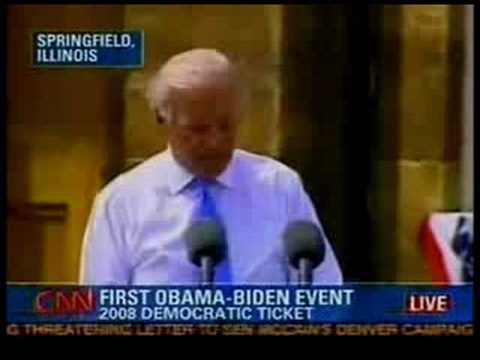 WEEKLYSTANDARD.COM reports:

Read conservative news, blogs and opinion about 2012 Elections and Joe Biden from The Weekly Standard, the must read magazine available in online edition.
Read More: http://www.weeklystandard.com/blogs/biden-folks-wh...
Add a comment above