Are Ron Paul Supporters Blind and Stupid or Do They Want Real Change?
As many know, I support Ron Paul for President because I think he's the most qualified and the only candidate with the sincere desire to put this country back on the right track.
I do not support the establishment and attack both Republicans and Democrats who blindly support just any damn body to win an election regardless if they have any leadership ability at all. Because of this, most of our leaders in Washington DC have no leadership ability making them easier to buy off by people or groups who control vast financial resources both from the left and the right.
But there are also a number of Ron Paul supporters who cannot accept reality and who put all their focus on Ron Paul when even if he won, it means little if he's the only one they get elected.
In 2010, the Democrats suffered a devastating defeat almost identical to their defeat in 1994 for all the same reasons. While they wasted all their time attacking the Republicans, the Tea Party and Republicans spent their time promoting their candidates giving people reason to vote for them while most Democrat voters didn't even know who their candidates were because their media and voting base were bent on attacking the Republicans. Al Green won nomination in South Carolina because Democrats did such a poor job promoting their candidates that Democrats voted for the first name on the ballot because they didn't know who their candidates were... and South Carolina wasn't the only state where this happened as it happened in almost every state where the majority of Democrats who won were establishment candidates.
My view is that with Santorum out, this is a Ron Paul vs Mitt Romney race and Ron Paul is too far behind to really catch up no different than in 2008 when Romney was in Ron Pauls current situation where even though McCains campaign began to unravel, it was too late to catch up and McCain had too great of a lead.
My suggestion to Ron Paul supporters is to examine what went wrong honestly, review what mistakes have been made and then correct those mistakes to help Ron win.
My suggestion was that they should have a backup plan where if Ron loses, they get him into the next highest position of power which would be the VP position.
My suggestion was that they need to stop focusing just on Ron Paul and start focusing on non establishment candidates across the nation at all levels including local, state and federal elections.
Seems my suggestions mean nothing to many of these people as they are so blind to their desire to have Ron Paul as President that they cannot accept the reality he may not win and have a plan ready in that eventuality.
Common sense, reason and intellect totally bereft by these people as they want change yet are just as blind as the people they attack who blindly support the Democrats and Republican establishment.
I support Ron Paul because he has the experience, he understands what's wrong, he represents the growing majority view and he has all the qualifications to be President whereas Bush jr had only one term as Governor of Texas as his political experience, Obama had even less than that in relation to working with both parties and Romneys no better than Bush with only one term as Governor of Massachusetts as his experience politically.
The reason we are in this mess is because we are electing leaders with no leadership ability beyond the ability to con us out of a vote. We blindly vote a party line with an "Us vs Them" mentality where we don't care if the people we support have any leadership ability... all that matters is beating the other side.
Obama's voting record is overwhelmingly rightwing, he never opposed Bush when Obama was a US Senator but voted for everything Bush wanted, voted several times for cloture to pass Bush legislation, voted against almost everything the political left believes in and was the go to guy when Bush needed Democrat support because he didn't have enough Republican support.
The only reason the political right and Republicans don't like Obama is he talks like a Liberal because that's all it takes to win Liberal votes. But then, look who they are supporting... a Liberal Republican who was elected as Governor of the most Democratic Party state in the country because his stated beliefs were the same as theirs. He talked like a Liberal, he voted like a Liberal much of the time and he only began talking like a Conservative when he decided not to run for a second term as Governor and run for the Presidency instead.
I support Ron Paul because i support the man... not the party or the ideology. I believe this man has the qualifications to make one of our best Presidents and the ability to pull us back from the collapse which seems almost inevitable to a point that even the media personalities trying to convince us everythings improving are at the same time admitting collapse is imminent.
Ron Paul isn't perfect, but he is the only candidate running for the Presidency with the ability and experience to do the job.
However, anyone who truly supports Ron Paul the man knows that realistically... he may not win. As such, we want Ron Paul in the next highest position and we also want to vote out the establishment in both majority political parties where the so called Paulbots only focus on Ron as if he's some messiah no more than Obama's supporters are accused of being.
Obama is vulnerable. He will not win a single state he didn't win in 2008. Virginia and North Carolina may already be lost to him. A Romney primary win means Massachusetts may be taken from Obama because of Romneys Democrat support base in that state. California has a 22% Independent voting base and the San Joaquin Valley issue which added billions to Californias debt, cost over 100,000 Hispanic farm laborers their jobs and only Republicans fought for them all the way to Washington DC where every Democrat voted against measures to get the water turned back on.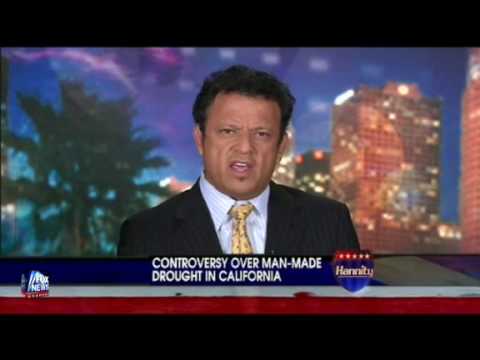 However, Texas is experiencing a Democrat resurgence meaning if Romney chooses a Conservative, he could lose Texas where Ron Paul guarantees Texas will stay Republican. Likewise, Florida could go Democrat but Ron can help keep it Republican.
Between Ron Paul and Mitt Romney, California's Democrats and Independent voters could be won over... at least enough to beat Obama.
Those who say Romney wouldn't choose Paul as VP need to remember that unlike Bush jr, most Presidents choose former opponents from the primary to be their VP to unite the party vote and to win the Independent and Crossover votes from the other party. Obama himself chose Biden to be his VP when Biden waged a dirty campaign against Obama and everyone was shocked when Obama chose him even though I predicted Biden was a strong possibility because after losing in the primary, Biden began support for Obama if reluctantly so.
Paul can ensure his voters will vote, the youth vote will vote and the military vote that support him will vote Republican. No other candidate in the race can give Romney what Paul can. He not only can unite the Republicans, he and Romney together can win the Independent vote and gain the Democrat crossover vote.
I support Ron Paul because I believe in him and my country.
I am not blind to the fact he may not win and I am being realistic that this isn't just about Ron... it's about fixing what's wrong with this country and getting Ron Paul into the highest office to achieve this.
Someone made a joke asking what if Obama dumped Biden and chose Ron Paul as his VP candidate... answer, Obama wins guaranteed and Paul can give him Republican support he currently does not have. We have had a Republican President and a Democrat VP in the past... the President was Abraham Lincoln, one of the most revered men in US history regardless if the reverence is based on American mythology more than fact.
If Obama did choose Ron Paul as VP, he has my vote. I support Ron Paul because I believe in him and while I do not believe in the backstabber Obama, I don't believe in the political novice Romney any more than Obama.
My vote goes where Paul goes as he has my vote and if he just drops out... so will I. I will not vote for the lesser of two evils again and this time, I am voting only for who I believe in and not just so one side can beat the other. Romney may be a better leader than Obama for all I know but then, he could be worse and only the lesser of two evils who may prove he can't fix what's wrong any better than Obama because he lacks the experience and ability to do so. But with Ron Paul as his VP, he gains Pauls experience and that could make Romney a much better President.
We need a leader... not a party establishment lapel pin.