Are Obama's secrets and lies coming home to roost?
Obama made promises to be the most transparent President in U.S. history. Now that bold proclamation maybe coming home to bite him in the butt. Now there are shocking claims of just how secretive the President has been. Worse yet? There is proof.
The House Energy Commerce Committee Republicans have released emails sent by top Obama officials emailed from private accounts in order to maintain secrecy. These emails, including some from Jim Messina, (Obama's campaign manager) are to pharmaceutical companies. Whats worse is they expose the fact that they had secret meetings away from the White House to avoid showing up in visitor logs.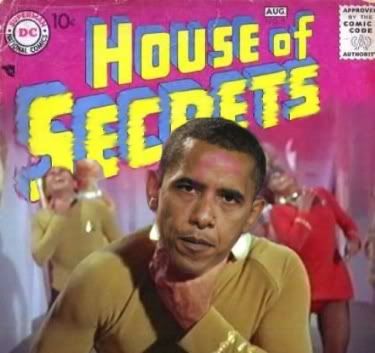 What about the democrats who were so vocal about demanding Bush's private records? Hmmmmm they are surprisingly quiet.
The office of Sen. Patrick Leahy (D-Vt.), who criticized the Bush administration on the Senate floor for hiding emails, did not return a request for comment on Wednesday. Nor did the group Citizens for Responsibility and Ethics in Washington which produced a report on the Bush email controversy.
Read More: http://www.huffingtonpost.com/2012/08/01/president...
Add a comment above