A Deeper Crisis is Coming, We Must Control the Banks !
The Current crisis is not even over and there is a new one coming ..

The Dollar as well as the Euro are going to collapse if nothing is done soon !

W
ith the economy in recovery after the
big blow-up on Wall Street, one would think the market would be playing
it safe and staying cool. Well, think again. The New York Times reported
that Wall Street is bundling up debts and stamping them with approval. What's their poison this time? Life insurance.
The Bankers plan to buy "life settlements," life insurance policies that
ill and elderly people sell for cash — $400,000 for a $1 million policy,
say, depending on the life expectancy of the insured person. Then they
plan to "securitize" these policies, in Wall Street jargon, by packaging
hundreds or thousands together into bonds. They will then resell those
bonds to investors, like big pension funds, who will receive the payouts
when people with the insurance die.
I can't believe Wall Street is acting so reckless. Their profits will
only be short-lived before insurance companies wise up and begin raising
premiums and adding loopholes to their policies. It seems quick payouts
are their only concern. If there's one thing we can learn from them,
it's to avoid greed and deception.
More: http://minorityfortune.com/grade-f-model/wall-street-doing-st...
The Great depression lead up to controlling the banks with the Glass-Steagal Act::
An act passed by Congress in 1933 that prohibited commercial banks
from collaborating with full-service brokerage firms or participating in
investment banking activities.
'Glass-Steagall Act' Explained

The Glass-Steagall Act was enacted during the Great Depression. It
protected bank depositors from the additional risks associated with
security transactions. The act was dismantled in 1999. Consequently, the
distinction between commercial banks and brokerage firms has blurred;
many banks own brokerage firms and provide investment services.
More:
http://www.investopedia.com/terms/g/glass_steagall_act.asp#ix...
Since this act was repealed in 1999 it took the banks only 9 years to get the world in a new crisis, but this time they had their story ready: it was the Government's fault over taxing over spending is the smoke
screen they blow in our faces with bought and paid for news media
This media circus became a propaganda machine that makes Joseph Goebels look like a beginner, but there are still independent news services that try to break through this smoke screen and come to the people with the truth :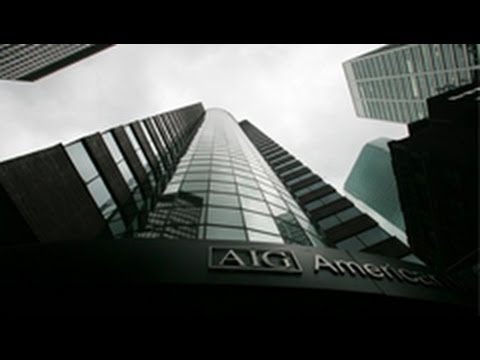 We (including Eruope where I am coming from) need a modern and now global version of the Glass-Steagal act to control the banks again and stop them from plunging the world in a crisis like never seen befor in written history
More polls by DutchHeretic Native non-American