Over 1,000 People Injured in Russia Due to Meteor Blast: Would You Be Scared if You Saw a Massive Meteor in the Sky?
AdriHead
2013/02/15 19:00:00

(3 hours ago)
69 votes

73%

25 votes

27%
A giant meteor blasted atop a Russian city on Friday morning -- and injured more than 1,000 people. Due to its massive size and loud noise, many onlookers thought that a war had broken out. Several witnesses captured the meteor on cell phones and video cameras.
One scientist told a Russian TV station that the meteor weighed perhaps tens of tons, but said that it wasn't related to the asteroid that is expected to buzz close to Earth soon. American NASA scientists also confirmed that the meteor wasn't related to asteroid DA14, which is expected to pass Earth at a distance of 17,000 miles but not strike.

ABCNEWS.GO.COM reports:

More than 1,200 people were injured when a massive meteor broke apart above the Russian city of Chelyabinsk today, raining burning bits of rock over the city that shattered windows and caused a panic.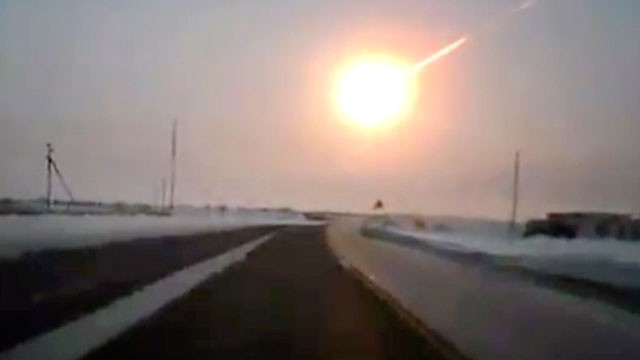 Read More: http://abcnews.go.com/International/meteor-blast-i...
Add a comment above