likes & interests
About Me
"Does the government fear us? Or do we fear the government? When the people fear the government, tyranny has found victory. The federal government is our servant, not our master! -Thomas Jefferson"
A general dissolution of principles and manners will more surely overthrow the liberties of America than the whole force of the common enemy. While the people are virtuous they cannot be subdued; but when once they lose their virtue then will be ready to surrender their liberties to the first external or internal invader." -- Samuel Adams, 1779
"They that can give up essential liberty to purchase a little temporary safety, deserve neither liberty nor safety." -- Ben Franklin, 1759
Franklin once said, "Patriotism is rebellion in it's truest form. If we hadn't rebelled against England, we would have been overcome by tyranny, and would not have a country called America! Rebellion against tyranny, is Patriotism, and anyone that doesnt rebel against tyranny, would be considered SEDITION AGAINST AMERICA."
Proof that God is real, and that man is a liar!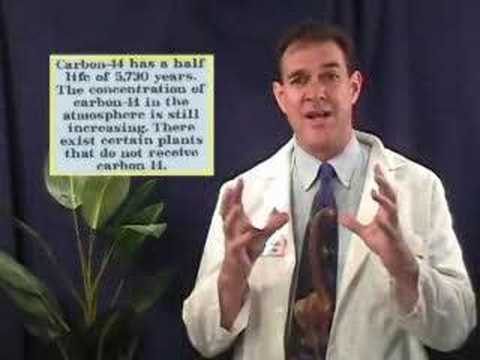 Christ, and my wife are the lights of my life. She has been thru heartache, and if there was anything I could do, I would gladly lay my life down for her. She has been a rock thru it all, and for that I love her, and will stand by her side, thru hell, or high water. I love my little girl, and my children.
"For scarcely for a righteous man will one die: yet peradventure for a good man some would even dare to die."
The first month of the Hebrew calendar starts on April 15th.
"And in the sixth month the angel Gabriel was sent from God unto a city of Galilee, named Nazareth, To a virgin (Mary)......" Sixth month would have been November 15th - December 15th.
"....behold, thy cousin Elisabeth, she hath also conceived a son in her old age: and this is the sixth month with her...." November 15th - December 15th.
"Now Elisabeth's full time came that she should be delivered...." Add 3 months, to make 9. February 15th - March 15th.
"And so it was, that, while they were there, the days were accomplished that she should be delivered." Add 9 from the six. September 15th - October 15th, which is the Feast of Tabernacles starting the 15th day of the seventh month. The fifteenth day of the seventh month is September 30th. Feast of Tabernacles. So shall the scriptures be fulfilled.
"And this shall be a *sign* unto you; Ye shall find the babe wrapped in swaddling clothes, lying in a manger."
"Yet it pleased the LORD to bruise him; he hath put him to grief: when thou shalt make his soul an offering for sin, he shall see his seed, he shall prolong his days, and the pleasure of the LORD shall prosper in his hand."
Thus fulfilling the scripture of the sacrifice that was led out of the camp.
"We have an altar, whereof they have no right to eat which serve the tabernacle. For the bodies of those beasts, whose blood is brought into the sanctuary by the high priest for sin, are burned without the camp. Wherefore Jesus also, that he might sanctify the people with his own blood, suffered without the gate."
"Let us go forth therefore unto him without the camp, bearing his reproach."
Which fulfills the scripture, "Wherefore come out from among them, and be ye separate, saith the Lord, and touch not the unclean thing; and I will receive you, And will be a Father unto you, and ye shall be my sons and daughters, saith the Lord Almighty." As Christ suffered without (outside) the camp, so must we also, that we might become separate from the world, and become God's habitation, as it is written, ".....God hath said, I will dwell in them, and walk in them; and I will be their God, and they shall be my people."
I'd like to meet
JESUS CHRIST, GOD THE FATHER, THE HOLY GHOST, AND THE APOSTLES AND PROPHETS.

"For as many as are of the works of the law are under the curse: for it is written, CURSED IS EVERYONE THAT CONTINUETH NOT IN ALL THINGS WHICH ARE WRITTEN IN THE BOOK OF THE LAW TO DO THEM." You are cursed if you dont follow the law.
Activities
"Eido potapos agape pater didomi hemin hina kaleo teknons Theos dia touto kosmos ginosko hemas ou hoti ginosko autos not ou."

""En arche en Logos kai Logos en pros Theos kai Logos en Theos. Houtos en en arche pros Theos. Pas ginomai dia autos kai choris autos ginomai oude heis ginomai hos ginomai. En autos en Zoe kai Zoe en phos anthropos."
Interests
THE WORD OF ALMIGHTY GOD, CAMPING, ENJOYING SPENDING TIME WITH MY GIRL, AND VERY SOON SPENDING TIME WITH OUR CHILDREN. I CANT WAIT FOR MY GIRL/BOY TO BE BORN.
Favorite Music
REGGAE, GOSPEL, COUNTRY, CLASSIC OLDIES.
Favorite TV Shows
NCIS, THE UNIT, GHOST WHISPERER
Favorite Movies
ANYTHING THAT TELLS ABOUT THE WORD, AND INVESTIGATIVE REPORTING LIKE WHO SHOT KENNEDY....HINT, HINT.
Favorite Books
THE WORD.
Favorite Quotes
"Now we beseech you, brethren, by the coming of our Lord Jesus Christ, and by our gathering together unto him, That ye be not soon shaken in mind, or be troubled, neither by spirit, nor by word, nor by letter as from us, as that the day of Christ is at hand." - The Apostle Paul

"Just because you research something, doesnt mean you will know it. Experience is where the real learning takes place. Just like the Bible. You can read it all day, but until you have walked it out, and experienced it, you wont understand it." - Unknown
Favorite Heroes
CHRIST, THE APOSTLES AND PROPHETS.
Areas of Interest
Xavier's activity, per category
info
Xavier

United States

2008/11/24 21:21:53

2012/06/10 15:03:01

Married

Straight

Friendship

No

No

Christian

Proud Parent

White/Caucasian

Athletic

6 feet 0 inches
photos & videos