likes & interests
About Me
The Prince of Darkness has left and will remain silent from this day forward. Enjoy your lives my friends.
When there is no one else to blame seems you can blame me and convict me with out any proof. Thanks to the person that did that. I WILL NEVER FORGET YOU!!
WHY DO YOU ALWAYS HAVE TO PUSH BLAME ON ME AND MY PEOPLE!!! SEE THE MEDIA ON MY PROFILE!
He Otehikelo,
He Makakijelo.
Hoyewaye, Tunkasila.
Unsimalaye!
When something is taken away easily it is never given back.
The closing of their doors will not shut us out it will only close them in.
I want to leave some of John Trudells words here.
To god we hope you don't mind but we would like to talk to you; there are some things we need to straighten out, it's about these christians they claim to be from your nation but man you should see the things they do all the time blaming it on you: manifest destiny, genocide, maximized profit, sterilization, raping the earth, lying taking more than they need in all the forms of the greed. we ask them why, they say it's god's will.
Damn god they make it so hard. Remember jesus? Would you send him back to them, tell them not to kill him, rather they should listen. stop abusing his name and yours.
We do not mean to be disrespectful but you know how it is, our people have their own ways we never even heard of you until not long ago, your representatives spoke magnificent things of you which we were willing to believe, but from the way they acted we know we and you were being deceived.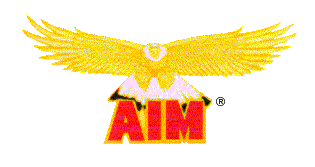 info
Ozzy

Male

TX, US

2007/04/14 00:00:00

2010/11/18 16:59:17

49

Pisces

Pagan

Other

Slim/Slender

5 feet 8 inches
photos & videos