Zac Posen to Judge on 'Project Runway' as Michael Kors Exits: Will You Miss Michael Kors?
"Project Runway" fans were in for a surprise Tuesday, when it was announced that long-time judge Michael Kors would be exiting the show. Younger designer Zac Posen will be replacing Kors, but there appears to be no ill-will between the former judge and the reality show.
Michael Kors tweeted at Heidi Klum, "Love you and the @ProjectRunway family", while Posen tweeted "So excited to be the new judge on @ProjectRunway Season 11!! Joining @heidiklum @ninagarcia and @TimGunn."
What do you think, SodaHeads? Will you miss Michael Kors? Or do you even watch the show to begin with? Apparently, Kors will be back for the season finale to guest judge, so if you're too bummed, make sure you tune in for that!

HUFFINGTONPOST.COM reports:

Auf wiedersehen, Michael Kors -- and welcome aboard, Zac Posen! Posen is the newest judge of "Project Runway," taking over for Kors as the third full-time judge on the Lifetime TV show.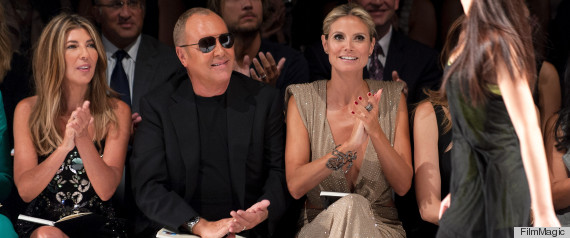 Read More: http://www.huffingtonpost.com/2012/12/18/zac-posen...
Add a comment above