You Won't Need a Driver's License by 2040: Cool or Crazy?
Self-driving cars are on the way and some experts predict that "autonomous" cars will account for 75 percent of the traffic on the roads by 2040. It sounds funky to me, but it might be nice to have your car drive you home after a night out at the pub! What do you think?

CNN.COM reports:

The timeline for autonomous cars hitting the road en masse keeps getting closer. GM's Cadillac division expects to produce partially autonomous cars at a large scale by 2015, and the automaker also predicts it will have fully autonomous cars available by the end of the decade. Audi and BMW have also shown self-driving car concepts, with the former working with Stanford to pilot a modified TT up Pikes Peak.

Meanwhile, Google is ripping along at its own rapid pace with a fleet of fully autonomous Toyota Prius hybrids that have logged over 300,000 miles. And the company has pushed through legislation that legalizes self-driving cars in Nevada. California is close behind, and Google has also been busy lobbying joyriding lawmakers in Washington, D.C.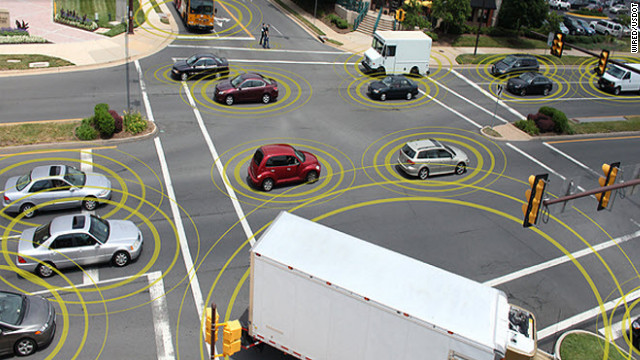 Read More: http://www.cnn.com/2012/09/18/tech/innovation/ieee...
Add a comment above