Would You Wear Moisturizing Jeans?
It's been a cold, dry winter -- at least for us Angelenos -- but how far are you willing to go to stay hydrated? If you're having a particularly hard time with dry skin on your legs, you might want to invest in Wrangler's new line of spa denim.
According to the
Huffington Post
, this new line of skinny jeans contains apricot kernel oil and shea butter within the fabric to keep your legs moist, and some washes have ingredients that fight cellulite! Talk about more bang for your buck.
If you're interested in trying them out, Denim Spa Wranglers will be available on
Asos.com
starting January 28th for $136 a pair. What do you think? Would you wear moisturizing jeans?

HUFFINGTONPOST.COM reports:

We're all for hydrating our skin during the dry winter season, but are moisturizing jeans like Wrangler's new spa denim really the best way to go? The "Denim Spa" line of skinny jeans, which holds popular skincare ingredients like apricot kernel oil and shea butter within the fabric, apparently hydrates your skin while you wear them.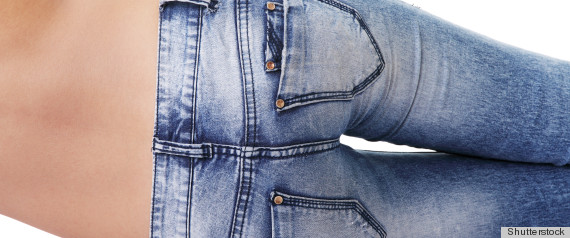 Read More: http://www.huffingtonpost.com/2013/01/16/wrangler-...
Add a comment above