Would You Consider a Windows Phone?
Microsoft hopes to compete against Google (Android) and Apple (iOS) with its new smartphone operating system (Windows Phone 7.5). PC World put together a nice feature comparison chart between iOS, Android and Windows phones.
Apple doesn't want to get caught sleeping (or dead -- RIP Steve Jobs) and announced its new newest smartphone operating system, iOS 6, at a conference today. Apple believes voice integration will play a huge role in operating systems as governments restrict handheld operation of mobile phones while driving. Apple integrated more Siri features into maps and other apps.
New maps, an improved browser, and a smarter Siri are just some of the improvements that Apple has announced for iOS 6. We look at how these new features stack up against Microsoft and Android's offerings.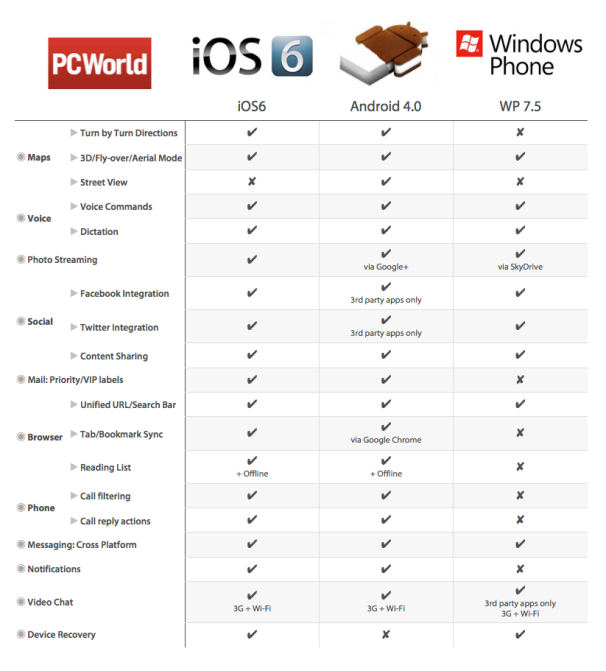 Read More: http://www.pcworld.com/article/257363/apple_ios_6_...
Add a comment above