Will Fashion Save the Postal Service?
If you've ever envied your mail carrier's preppy blue polo shirt and pleated shorts, you're in luck, because the U.S. Postal Service is launching a fashion line.
This is an unexpected move for the declining agency, but even more surprising, is that they are hoping to sell their line (titled "Rain Heat & Snow") in "premier department and specialty stores."
In 2014, Rain Heat & Snow will launch their men's line, which will feature wearable electronics, for example -- a jacket that you can plug your iPod into and navigate the menu on your sleeve. If the men's line performs well enough, they will also create apparel for women.
Although we don't have a lot of information on the designs, I have a hard time picturing the USPS logo (there will be a logo) next to Chanel, Gucci and the like... but I may be wrong. Do you think fashion can save the U.S. Postal Service?

HUFFINGTONPOST.COM reports:

We always admired the fashion sense of the U.S. Postal Service. Mixing light blue with dark blue, pairing high socks with formal shorts -- those are some bold sartorial moves right there.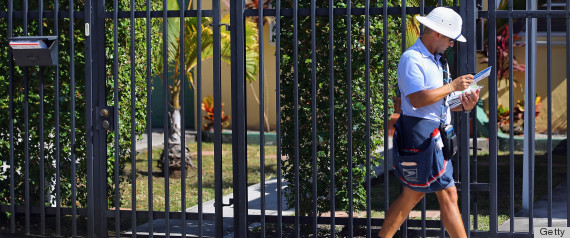 Read More: http://www.huffingtonpost.com/2013/02/20/usps-clot...
Add a comment above