Why is ridiculing overweight people still ok?
I have seen this over and over on the internet. We protect kids, we protect people with cancer, we protect people with heart disease, we protect people with deformities. We don't laugh at those jokes. We don't use them as insults. We don't think the ultimate insult to a woman is calling her skinny. I see this escalating. Overweight women calling thin women bony, thin women calling overweight women fat, everyone calling everyone stupid childish names.
I don't expect people to all have the same Idea of what is beautiful. I don't want to reward obesity. I don't want to encourage anorexia. However, I do want people to just take a minute to think. Thats all. No one wants you to date a "chubber" if you aren't attracted, likewise no one thinks if you like your girls with some meat on their bones you are giving "bony women" the cold shoulder. Everyone likes something different. I am not saying we should encourage obesity, but ridicule? Seems a little extreme.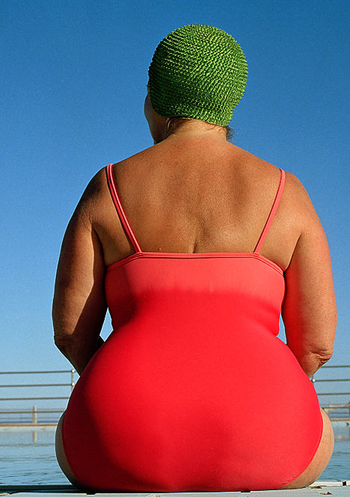 Obesity is no laughing matter.
Among children and adolescents, annual hospital costs related to overweight and
obesity more than tripled over the past two decades – rising to $127 million
during 1997–1999 (in 2001 constant U.S. dollars), up from $35 million during
1979–1981.
Direct health costs attributable to obesity have been estimated at $52 billion in
1995 and $75 billion in 2003.
Obesity is the #2 cause of preventable death in the United States

60 million Americans, 20 years and older are obese

9 million children and teens ages 6-19 are overweight

Being overweight or obese increases the risk of health conditions and diseases including: Breast cancer, Coronary heart disease, Type II diabetes, Sleep apnea, Gallbladder disease, Osteoarthritis, Colon cancer, Hypertension and Stroke
Obesity is no laughing matter.
Add a comment above