Why do you like Romney ...
He's big money and big corporations anyone who likes this combination will always have handlers and will always look out for their own best interest. Obama doesn't have his fortune and look how much he caters to them.

No doubt in my mind he will be just as un-consitutional in his direction as he supports intervention, sanctions, the Patriot Act, and the NDAA. I believe he will be going after your property rights well as as he pushes through his agenda of making himself richer.

If the constitution is not important to you - you're only going to get more of the same of what we already have with each new administration being worse than the last. Not supporting the constitution is allowing the continued taking down of America for profit.

Romney avoids many of the questions but looks to blame instead ...

Q: List three or more specific programs that will put American people back to work.

ROMNEY: Let's go back and talk about, first, what you do to get the economy going. We've spoken about our tax code that's out of alignment with other nations.

We've spoken about the fact that regulation is overwhelming us that we need to become energy-secure. We have to open up markets, and we have to crack down on China when they cheat. But I'd like to talk about something else that President Obama has been doing. He's been practicing crony capitalism. And if you want to get America going again, you've got to stop the spread of crony capitalism. He gives General Motors to the UAW. He takes $500 million and sticks it into Solyndra. He stacks the labor stooges on the NLRB, so they can say no to Boeing and take care of their friends in the labor movement. This president is biggest impediment to job growth in this country.

We have to replace Barack Obama to get America working again.

Now tell me "honestly" did he answer the question!

He will go after property and state rights ...

Oil tycoon Harold Hamm, chairman of Romney's Energy Policy Advisory Council and hosted a recent quiet soirée netting $50,000 apiece from approximately 200 Romney supporters backing the Keystone pipeline. Do you know when complete the northern section of the Keystone pipeline will connect to Hamm's oil field, giving him a 1,700-mile conduit to the Gulf of Mexico?

Hamm ranks 33rd on the Forbes' wealth list and is worth around $12 billion. Keystone XL — which would run down from Canada — would expedite his ascent up the billionaire ladder.

When asked about the fundraiser's attendees who came to hear Romney Hamm wouldn't mention names but told The Oklahoman he "knows a lot of oil folks" and "invited everybody" he knows. Hamm and his publicists did not return calls to The National Memo.

Another presidency being bought to further the downfall of America for profit?

To the GOP supporter he can't possibly be a socialist but simply a capitalist and good man; and like Obama's followers believe, he is only trying to buck the system of injustice. Riiiiight.

The simple fact is thousands of homes and peoples' land will be seized by the government using eminent domain. Are you ready to support such a federal project (oh by the way Obama supports this too) that will crush the privacy and individual freedom of more Americans by stealing their land or paying them to to run a pipeline of oil through their property with their own tax dollars? Or allow them to get away with it for votes?

I look at those who follow the Obama as their "great hope" no different than those who follow Romney believing he is the "true great hope" because anyone is better than Obama.

If the Constitution and your rights are not important to you … You will reap what you sow.

So what makes you like Romney so much?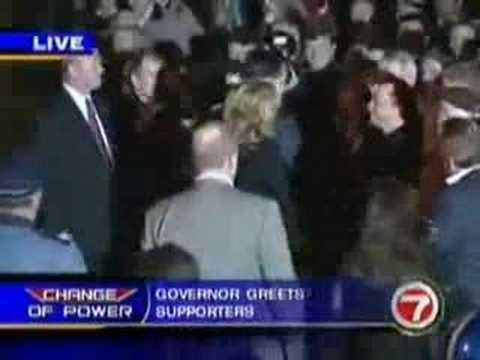 Add a comment above