What would you do if tommorow you woke up and everything yours was taken away?
Ask yourselves This
imagine one morning you wake up
and there is a knock on your Door
you answer it .
and men in a position of power drag you outside
your told the person your married to is no longer married to you
your children no longer belong to you
you no longer have a job
your house no longer belongs to you and all your possessions belong to them
you complain and they tell you do you want it all back?
Join the Church of Jesus Christ and we will give it back to you
if not you face Exile, Death, or Jail
what would you do?
think this is a Dramaization?
For 2000 years this Did happen to the Pagans
In AD 313 with the signing of the Edict of Milan, Emperor Constantine Ordered all Pagan temples were torn down upon his orders, temple treasures were confiscated After the death of Constantine in 337, two of his sons, Constantius II and Constans took over the leadership of the empire. Constans, ruler of the western provinces, was, like his father, a Christian. Constans was killed in 350, and soon after his brother became the sole emperor of the entire empire three years later.
But it wasn't just the emperors who persecuted the Pagans. Lay Christians took advantage of these new anti-pagan laws by destroying and plundering the temples. Theologians and prominent ecclesiastics soon followed. One such example is St. Ambrose, Bishop of Milan.
When Gratian became Roman emperor in 375, Ambrose, who was one of his closest educators, persuaded him to further suppress Paganism. The emperor, on Ambrose's advice, confiscated the property of the Pagan temples; seized the properties of the Vestal Virgins and Pagan priests, and removed the statue of the Goddess of Victory from the Roman Senate.
When Gratian delegated the government of the eastern half of the Roman Empire to Theodosius the Great in 379, the situation became worse for the Pagans. Theodosius prohibited all forms of Pagan worship and allowed the temples to be robbed, plundered, and ruthlessly destroyed by monks and other enterprising Christians.
In the year 416, under Theodosius II, laws were passed to bar Pagans from public employment, Getting married, owning property All this was done to coerce Pagans to convert to Christianity. Theodosius also persecuted Judaism, destroying a number of synagogues
800 AD in an attempt to Coerce pagans to convert Pagan holidays such as Ostara and Yule as well as others names were changed to fit the new christianity
Pagan Gods and Goddess were changed into Christian Saints
Some Willingly converted others refused
975 AD :
Penalties for Found to be Pagan worshiping Pagan gods was punishment by Death Decreed by the Church
1227:
Pope Gregory IX established the Inquisitional Courts to arrest, try, convict and execute
Pagans anyone suspected was always found guilty and killed.
1252:
Pope Innocent III authorized the use of torture during inquisitional trials. This greatly increased the conviction rate .
1
265: Pope Clement IV reaffirms the use of torture.

1330:
The Church outlaws Sanitation practices considers them to be Heathen, Cats are killed for they are associated with Pagans and witches

the use of herbs for healing is considered to be Heathen and anyone doing it is considered
heresy Punishment is Death by Torture.

With no Santiation practices disease being to spread
no cats to kill the rats and mice the rodent population exploded
no herbalists to treat the sick only made things worse
1347 to 1353: The Black Death epidemic an outbreak of bubonic plague killed an Estimated 60% of Europe an Estimated 200-400 million Died
this would be the first of 5 times the black death would strike Europe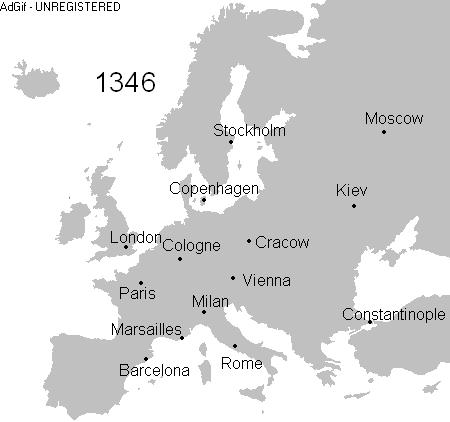 Conspiracy theories spread.Pagans and Witches were accused of poisoning wells and spreading disease. when in it was actually the churches fault but they needed someone to blame and Pagans once again fit the bill

1450: The first major witch hunts began in many western European countries

1550 to 1650 CE: Trials and executions reached a peak during these ten decades, which are often referred to as the "burning times

1690's:
25 people died during the witch craze in Salem, MA: one was pressed to death with weights because he wouldn't enter a plea; some died in prison, the rest were hanged
1745: France stopped the execution of Witches

1775: Germany stopped the execution of Witches
1782: Switzerland stopped the execution of Witches

1792: Poland executed the last person in Europe who had been tried and convicted of Witchcraft

1999 -2009: Conservative Christian pastors occasionally call for a renewal of the burning times, to exterminate Wiccans and other pagans. One example shows the intensity of misinformation and hatred that fear of Witches can continue to generate in modern times. In 1999-AUG

,

Rev. Jack Harvey, pastor of Tabernacle Independent Baptist Church in Killeen, TX allegedly arranged for at least one member of his church to carry a handgun during religious services, "in case a warlock tries to grab one of our kids...I've heard they Drink Blood and Eat babies. They have fires, they probably cook them..." During speeches which preceded his church's demonstration against Wiccans, Rev. Harvey allegedly stated that the U.S. Army should napalm Witches. One of the Christian's signs read "Witchcraft is an abomination" on one side and "Burn the witches off Ft. Hood" on the other. (Ft. Hood is a large army base near Killeen TX. A Wiccan faith group is active there.)

2005-2010
Rev. Jack Harvey, pastor of Tabernacle Independent Baptist Church in Killeen, TX allegedly arranged for at least one member of his church to carry a handgun and sit in plain view of the Wiccan churches and brandish a gun and wave it at them 2 people are later convicted of shooting at wiccans while they are having services...


We are not evil. We don't harm or seduce people
We are not dangerous. We are ordinary people like you.
We have families, jobs, hopes, and dreams. We are not a cult.
This religion is not a joke. We are not what you think we are from looking at T.V.
We are real. We laugh, we cry. We are serious. We have a sense of humor.
You don't have to be afraid of us. We don't want to convert you.
And please don't try to convert us.
Just give us the same right we give you--to live in peace.
We are much more similar to you than you think."

Margot Adler - Wiccan priestess



When one defines oneself as Pagan, it means she or he follows an earth or nature religion, one that sees the divine manifest in all creation. The cycles of nature are our holy days, the earth is our temple, its plants and creatures our partners and teachers. We worship a deity that is both male and female, a mother Goddess and father God, who together created all that is, was, or will be. We respect life, cherish the free will of sentient beings, and accept the sacredness of all creation

Paganism the largest of the Neopagan religions. Pagan/Wiccans have great reverence for the Earth and for their Goddess and her consort, the horned God. Their main rule of behavior is the Wiccan Rede which forbids them from harming people, including themselves, except in some cases of self-defense.

Many, perhaps most, are solitary practitioners. Others form small groups of believers, called covens, groves, etc. Because of centuries of religious propaganda and misinformation, many conservative Christians, and others, associate Pagans/Wiccans with Satanists even though the two belief systems are as different as Christianity and Atheism.

Neopagan religion, as are Asatru (Norse Neopaganism), Druidism, Shamanism, and ancient Egyptian, Roman, Greek and other religions.

Much of Christianity was derived from Pagan sources; this includes the sites of many cathedrals, the lives of many Christian saints (who were really recycled pagan Goddesses and Gods), many Christian holy days, and many cultural celebrations. There are many vestiges of Paganism which remain a part of our culture; e.g. Groundhog Day, Christmas, May Day 5, Halloween, the names of the days of the weeks and months of the year, common sayings, numerous traditions associated with holidays, etc.

Temples and robes, crosses and chants, form an important part of Christian worship, yet their origins are far from Christian

http://www.seiyaku.com/customs/pagan-symbols.html


Forced conversions to Christianity, torture and death of resisters, destruction of Pagan property, sacred sites, symbols, wealth, literature, etc. - as well as Christianizations (Christian claiming of Pagan property, symbols, celebrations) -- are some of the persecutions that Pagans have suffered at the hands of the Church.

The Inquisition in particular targeted Witches and those accused of Witchcraft with such vehemence that the term "Witch Hunt" has become synonymous with both religious and political persecution.

Anti-Pagan and anti-Witchcraft propaganda produced by the Inquisition continues to negatively influence how Pagans and Witches are perceived by the public today.

Although Witches, Wiccans, and others who are part of contemporary Paganism do not worship the devil and do not engage in malevolent spiritual activities, false stereotypes about this, which are rooted in Inquisition anti-Witch propaganda persist.

Currently, modern Paganism is one of the fastest-growing religious movements in the United States, Australia and Great Britain.
At the core of Paganism, there are four beliefs that Pagans share.

1) The Divine has made Itself manifest through many Deities in different
places and at different times. No one Deity can express the totality of the
Divine. This is called polytheism -- the Gods are many. (Note: Strictly
speaking, this is more like monotheism than polytheism).

2) The Divine is present in Nature and in each one of us. This is called
pantheism -- the Divine is everywhere.

3) The Divine is represented as both female and male. The two major aspects
of the Divine are the Goddess and God, although the Divine is beyond
limitations of gender.

4) The Pagan Ethic (also called the Wiccan Rede) is followed: If it harm
none, do what you will. This means a Pagan cannot cause harm to anyone or
anything, including themselves.

The Pagan way is not the only "right" way. Because of this, Pagans do not
preach to others or try to convert people, since there is no need. Pagans
believe that there are many paths to the Divine. Pagans also believe that
there is more to be learned from meditation and contemplation than anything
we can learn from an external source. A Norse priestess called Sigrid the
Proud explained to the Christian missionaries who tried to convert her:

I must not depart from the faith which I have held
and my ancestors before me;
on the other hand, I shall make no objection
to your believing in the God that pleases you best.

The various Pagan religions are religions of tolerance. However, that does
not mean Pagans will tolerate oppression, suppression, or other
human-conceived evils.

The purpose of Paganism is to remind us all that we are not alone -- that
we are important, integral parts of the universe. The Divine is within all
living things, including ourselves. Paganism celebrates the joy of life and
all living things. Paganism teaches we are each plants from a common root,
and that hurting others ultimately hurts ourselves.

Pagans are very concerned about the state of the planet, because the Divine
should be protected. Most Pagans are environmentalists, and recognize that
the very existence of the human race is a threat to the rest of the planet.
We must honor the life forms which have lived on our planet for millennia.
We are to tread lightly on the Earth, take what we need, leave what we do
not, and honor the Gods for providing for us by giving back to the Earth.
Many Pagans are also vegetarian, not only for spiritual reasons, but also
to protest large-scale factory farming and meat production that is harmful
to the planet and cruel to other species.

The newer religions of the past 2,000 years are based on what Pagans see as
a fundamental error -- that the Divine is male and only male. This is a
strange belief to Pagans. The Divine has manifested Itself over the ages as
both Goddess and God to help us understand the complexity of the Divine. If
we worship only one half of the Divine, understanding is lost. We say that
God is made in our image, and not in yours, that one sex is Divinely
ordained over the other for certain privileges. Paganism teaches that both
sexes are equally valuable and necessary, for life cannot exist without
male and female.

Pagans believe strongly in balance and harmony. No quality to excess is
good. We much learn to use qualities skillfully, but inevitably we fail at
times. Pagans accept that we are much less than perfect, and all of us will
get things wrong. To start again and make amends, Pagans must address the
imbalance and counter it -- they must give back in some way to counteract
something taken or abused. This may not happen immediately, or even not for
days or years later...but eventually, balance will prevail.

Most Pagans also believe in reincarnation -- our life on Earth is one of
many and the purpose of life is to learn and evolve. Reincarnation was an
idea taught by the Druids as well as the more well-known Eastern religions.
Not all Pagans believe in reincarnation, and some come to it later along
their paths. But it is important to remember that the doctrine of
reincarnation was widely accepted prior to Christianity.

Because Pagans believe the Divine is everywhere and in each of us, we can
be in union with the Divine in both this life and the next. Pagans do not
focus on what the neighbors do or don't have. Rather, Pagans celebrate and
enjoy life and the gift of consciousness, which is a major miracle in
itself. There is no need to flee Earth to find non-material bliss. We
should celebrate our Earthly incarnation, and enjoy life to the fullest
This Blog is not written to blast all Christians or Christianity, But Rather Show who the Pagans are and how we have suffered and what we are about the more you can understand us the better we can put the past behind us and move forward
if you understand who we are and what we are about and learn there is nothing to fear from us
Add a comment above
More polls by ☥☽✪☾DAW ☽✪☾