What should be done with the teacher that treated an Autistic student in this way?
"Who are you talking to, nobody?" Kelly asked Akian, who sometimes talks to himself. "Knock it off," Jodi chimed in.
According to the video, Akian became upset, and starting crying.
"Go ahead and scream because guess what? You're going to get nothing until your mouth is shut," the classroom official is heard saying. "Shut your mouth."
Does this sound like the type of talk that a teacher should be having with a child with special needs? In Fact the child that those two teachers are talking to is Autistic. He has an IEP and requires a special class. Those teachers teach a class with Autistic children and Children with other special needs.
If you listen to the audio, it gets worse. Much worse. at one point one of the women can be heard calling Aikan a "bastard" The other teacher talks about being drunk and vomiting. They discuss private conversations with the parents in front of the children, and are intentionally cruel to him. What makes this even more disturbing, is this isn't an isolated incident.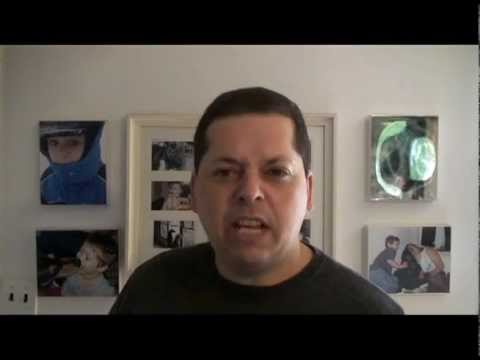 More and more frequently we are hearing about this in the news. Teachers of children with special needs being abusive.
This was the case for parents of a special needs student at Miami Trace Middle School in Ohio, who sent their daughter to school with a hidden tape recorder last fall after the girl repeatedly complained about the bullying.
The revelation was shocking: the educators on the recording called the child lazy and dumb, and forced her to run on a treadmill with increasing speed.
"Don't you want to do something about that belly," former teaching aide Kelley Chaffins says in the recording. "Well, evidently you don't because you don't do anything at home. You sit at home and watch TV."
These stories make me wonder, just how often are kids with special needs abused? Because of their disability they are unable to speak out sometimes. Their behavior gets blamed on their disability. Often perhaps, it is never even investigated, and these kids who already face terrific challenges have no voice in the face of torment. It makes me sad to think that stuff like this happens and is allowed to continue. What kind of education system would allow something like this to go on.
Mr. Chaifetz, is outraged, and rightly so that the teacher was NOT FIRED. He says he is not looking for money or planning a suit, he just wants that teacher gone and for her to apologize to his son.
"She betrayed my son and caused him great pain. If some union rule or HR regulation has allowed her to keep her job, then the law needs to be changed so that the next time a teacher bullies a child, especially one with special needs, they will be immediately fired. For me to do nothing would mean I was treating my son with as much disrespect as they had."
What do you think: Should teachers caught acting this way to children be fired?
Read More: http://www.theverbalassassin.net/2012/04/25/father...
Add a comment above
More polls by Assassin~ Badass Buzz Guru