What Are You Giving Your Significant Other for Valentine's Day?
Cards, candy, flowers and dining out -- all of these are synonymous with Valentine's Day. The average annual spending on gifts for this once-liturgical celebration is in the hundreds of millions of dollars, and if you believe the data, roughly 30 percent of those dollars will be spent online.
Still, the convenience of online and mobile shopping doesn't stop many of us from putting off making dinner reservations or finding a gift for someone to celebrate the once-a-year romantic ritual. So, with only a day left before the holiday, we compiled a short list of apps to help the Valentine's Day procrastinator in all of us.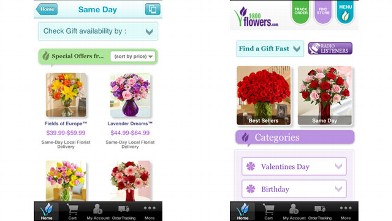 Read More: http://abcnews.go.com/Technology/valentines-day-ap...
Add a comment above