West Indies, Britain, WW2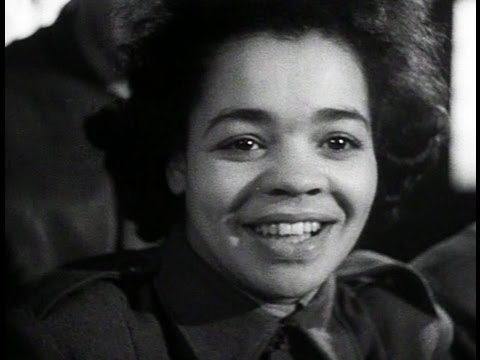 Wed, May 3 1995 – Guardian
Caribbean Soldiers from WW2
Black Soldiers in WW2
In the early years of the second world war, Britain made frequent requests for help from its colonies. One man to respond was Billy Strachan. Like most Jamaicans at the time he regarded Britain as his homeland, and enlisting it seemed a natural option.
"I went to the British Army camp in Jamaica to ask about being sent to Britain to join the R.A.F, but I was laughed at and told to find my own way there".
he recalls.
"I then went to the Jamaica Fruits Shipping company, which had some boats coming from Britain four of the middle class white people fleeing from the war, and persuaded them to let me have a passage back for £15. I didn't have £15, so I sold my bicycle and saxophone to raise the fair".
On arrival in Britain Strachan had no idea how to enlist, and so he headed off to the Air Ministry in London.
"I hadn't heard about the recruiting stations and the guards thought I was taking the Mickey when I said I wanted to join up. Luckily, a Hooray Henry, Officer type, overheard us and said: "oh you're from Jamaica, one of our colonial friends. Welcome. I did geography at university and I've always been impressed by you West Africans." Thanks to his supreme ignorance I was dragged in, and was eventually sent to the RAF unit in Euston for a medical."
Caribbean Pilots in WW2
Billy Strachan went on to serve both as an Air Gunner and pilot for Bomber Command, and was a member of the only crew of 99 Bomber Squadron to finish a tour of 30 trips alive.
Once the war ended many black servicemen felt that their efforts were one appreciated.
"It was as if it was okay but was to be over here while there was an emergency, but in 1945 we weren't wanted any more,"
says Laurent Philpotts, Public Relations Officer for the West Indian ex-service men and women's association.
After I was demobbed in Nottingham a Padre said to me: "When are you going home?" I was shocked; if a Padre could say that, what must everyone else to be thinking?"


http://www.blackpresence.co.uk/black-soldiers-the-forgotten-f...



Add a comment above