Were you traumatized by the nuns in Catholic grade school?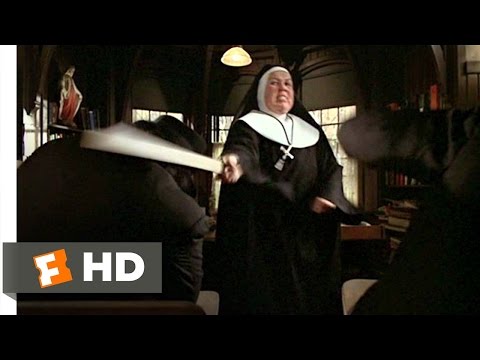 Now that I've been out of Catholic high school for quite a few years, I can look and put my experience of it in better perspective. I look back on that time period with a lot of anger. Here's the thing, I don't mind being Catholic. In fact, I actually enjoy it and would never consider leaving the Catholic church. It's the most intellectual of all the denominations, hands down. However, the schooling itself had a lot to be desired. When it came to the nuns, something was sorely lacking. These women were not likable people. They weren't then and I honestly don't think they would be now. We had a nun who had a paralyzed arm. Sadly she earned the nick name of "Sister Mary Dead Arm" because she would sneak up behind you and use inertia to whack you across the head with it. How was that not traumatizing? How could any kid experience this without psychological scarring for years? But it wasn't just the nuns. It was the whole private Catholic institution in general. While there were a few good teachers who I had plenty of respect for, the others people in the school, particularly the administration, were downright just bad people. It seemed like the students whose parents came from money were slightly more favored in the eyes of the administration that those of us who came from families that didn't have any money. Looking back on that, that wasn't a teaching of the Catholic church that the administrators were following. What a bunch of frauds. As a 16 year old, I very clearly saw this going on. For years, I've had built up anger over this. I'd like to go back there and really tell them how incredibly hurtful they were.
Here's another thing. I went to Catholic school for four yours. However, it took me at least 10 years to get my curiosity of learning back. And it took me about another 10 years to even go back to church. I don't think was a coincidence.
Just wanted to know if anyone had similar experiences.
Add a comment above