Was Shape Magazine Wrong to Feature 'Husband-Stealing' LeAnn Rimes?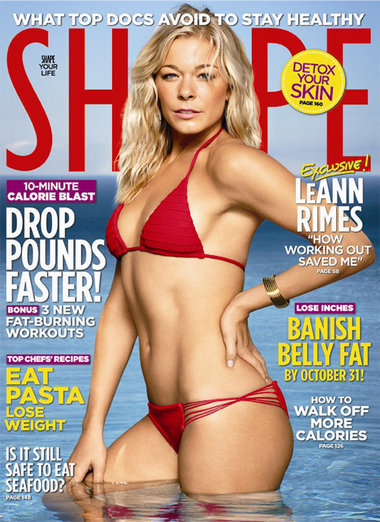 Shape magazine's editor-in-chief apologized to readers for featuring
"husband-stealing"
country music star LeAnn Rimes on the October cover -- then quickly put her foot in her mouth.
Valerie Latona wrote the following e-mail to angry readers:
"You are all in good company (why I'm e-mailing you all together) as you all agree Shape has made a terrible mistake in putting LeAnn Rimes on the cover.
"Please know that our putting her on the cover was not meant to put a husband-stealer on a pedestal-but to show (through her story) how we all are human. And this woman in particular found strength in exercise in what she said was her most difficult personal moment. But it did not come across that way ... And for that I'm terribly sorry. I hope that we can do better the next time for those of you that will give us another chance."
In the article, Rimes talks about why she cheated on ex-husband Dean Sheremet and what it's like to exercise with new boyfriend Eddie Cibrian, who was also married when they began dating.
But now, Latona says her comments were taken out of context.
"I used the words of the few unhappy readers who wrote in. I stand by the fact that LeAnn's story is compelling--and her courage and strength in the face of so much adversity is compelling. That is why I put her on the cover of Shape for what is now the third time," she told USA Today.
Frankly, we think Latona's only mistake was writing that email to readers -- and using the terribly dated phrase "husband-stealer."
Read More: http://content.usatoday.com/communities/entertainm...
Add a comment above