Viral Video 'Mama Economy' Explains the Economy - Bingo! or WTH?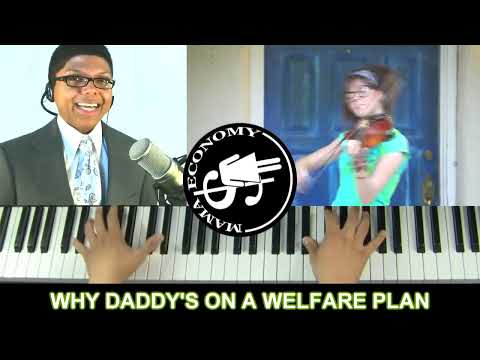 Viral Video 'Mama Economy' Explains the Economy
Updated: Tuesday, 15 Nov 2011, 9:45 AM CST
Published : Tuesday, 15 Nov 2011, 9:45 AM CST
(EndPlay Staff Reports) - Tay Zonday, the smooth singer behind the viral " Chocolate Rain " video that made rounds on the web a few years ago, is back.
He hasn't lost his deep voice, but he has learned a few things about the way the world works and he lays it all down for fans in his latest video, " Mama Economy ."
The video starts with the bespectacled baritone in a white recording studio, asking viewers if they are "confused about the economy."
"Well, have no fear, I'm going to explain the American economy right now," Zonday tells viewers over a synthesized pop beat. Then, he starts singing, breaking it down about how America wound up with such a lofty national debt: "The value of the dollar comes from China and Iran, when they put their cash reserves in a U.S. dollar plan. They buy treasury bonds from the Federal Reserve, we say 'we owe you extra money 'cause you gave some of yours.'"
Zonday goes on with the song, using it to explain the housing flop, preach about stagnant wages, abuse of consumer credit and other economic failings some believe are plaguing the country.
Though it makes no mention of the Occupy Wall Street movement, Mama Economy asserts itself as an anthem for the 99 percent.
With the song, Zonday discusses the economy's shortcomings in a catchy song – touching on "neoliberalism, market socialism, the "Ph.Ds and the G.E.D.s" who "cry with Ayn Rand down at the temp agency," as Gawker pointed out.
The blogosphere is buzzing with reactions to Zonday's latest lesson in song form.
YouTube user ZedFable compared the video and song to Schoolhouse Rock: "You should license this to Schoolhouse rock. They can use it for their next video compilation- Disturbing Geopolitical paradox ROCK!"
TheBlaze.com has also garnered comments about the video with its coverage, some not so flattering. A reader with username Shirtsbyeric said "I couldn't get past the part about America owing Iran," while user Ares338 wrote, "There is just too much BS in the world and this topped it off."
Regardless of political function or accuracy, Mama Economy could be another viral sensation for Zonday.


Read more on myFOXdfw.com: http://www.myfoxdfw.com/dpps/news/unusual/viral-video-mama-ec...
Add a comment above