Video Surfaces About Web Videos Ten Years Before YouTube: Is the Internet Still Young?
Jeannie Novak describes her service to charge artists to host their video clips so up to 20 million internet users can see it ... in 1994! Check out this YouTube clip about web videos from 10 years before YouTube: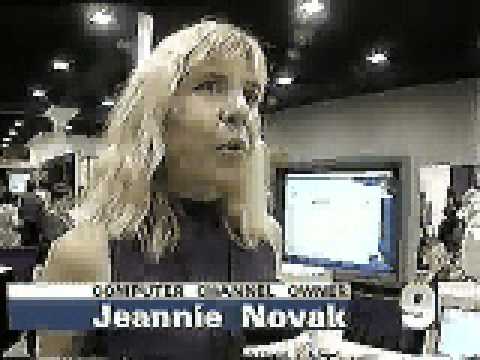 YOUTUBE.COM reports:

KCal TV Los Angeles story (saved as an old-school QuickTime movie) from April 1994 showing how the web, and Kaleidospace were described at their birth as "the information superhighway". Watch the news reporters hesitate as they realize that the web might reduce Hollywood's power! Note the strange home page interface, a product of the primitive state of HTML 1.0.
Read More: http://www.youtube.com/watch?v=NXl5tOPh2ts
Add a comment above