UN to investigate "plight" of US Native Americans: Approve?
A UN statement said: "This will be the first mission to the US by an independent expert designated by the UN human rights council to report on the rights of the indigenous peoples."
Many of the country's estimated 2.7 million Native Americans live in federally recognised tribal areas which are plagued with unemployment, alcoholism, high suicide rates, incest and other social problems.

The UN mission is potentially contentious, with some US conservatives likely to object to international interference in domestic matters. Since being appointed as rapporteur in 2008, Anaya has focused on natives of Central and South America.
The UN human rights inquiry will focus on the living conditions of the 2.7 million Native Americans living in the US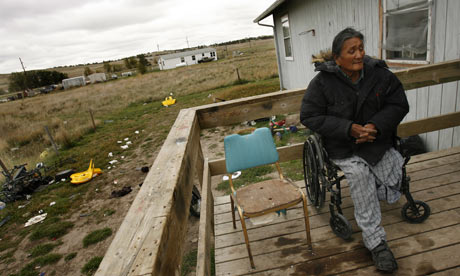 Read More: http://www.guardian.co.uk/world/2012/apr/22/un-inv...
Add a comment above