Triple-Tiered Pearl Manicures: Beautiful or Bizarre?
Diego Binetti got more attention for his models' nails than for his designs during New York Fashion Week. Each runway model had a tripled-tiered manicure -- three fake nails with a pearl in between each layer. Check out the picture below and let us know what you think. Are triple-tiered nails beautiful or bizarre?

STYLELIST.COM reports:

You may not be familiar with Argentinian-born designer Diego Binetti, however, he's definitely on our one to watch list during New York Fashion Week, as we can always expect his contemporary pieces to be paired with crazy nail art.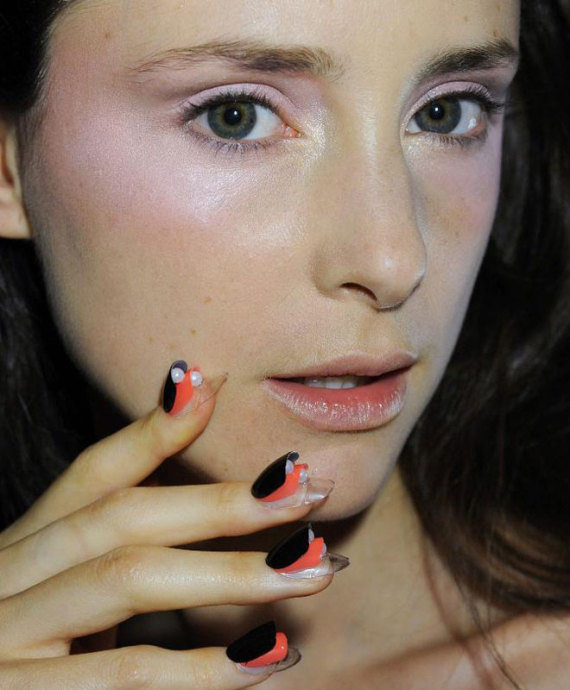 Read More: http://www.stylelist.com/2012/09/11/new-york-fashi...
Add a comment above