TOUCHING VIDEO SHOWS DETROIT FIREFIGHTER REVIVING DOGS USING HIS OWN OXYGEN MASK
It's rare you get to see a dramatic fire rescue on video. It's probably even rarer that you get to see a successful fire rescue involving two dogs.
In a video posted in March, but which has largely gone unnoticed and is now starting to gain attention, a Detroit firefighter is seen carrying the limp bodies of two dogs out of a burning house, one of which is a puppy. The owner is heard yelling "Did you get my dog out?" as the firefighter emerges.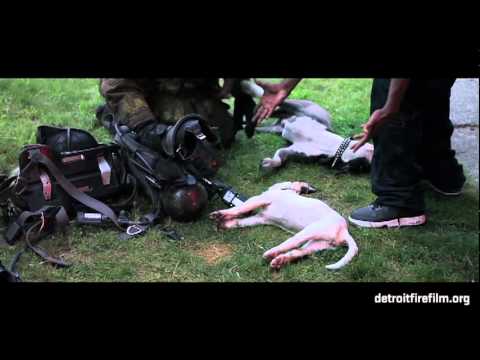 Read More: http://www.theblaze.com/stories/touching-video-sho...