The Listserve: Brilliant or Bad Idea?
"If you had the chance to speak to one million people, what would you say?" That's the tagline for The Listserve, a new website that allows you to e-mail "the world."
So here's how it works: First, go to
www.thelistserve.com
and enter your e-mail address. Then, once a day you'll receive a message from a different randomly chosen The Listserve subscriber. (There are currently just under 17,000.) If your e-mail address is selected, you then have three days to respond with your submission so that it can be forwarded to the list.
The tech site Digital Trends describes The Listserve as a cross between PostSecret and Chatroulette (minus the unsolicited nudity). You can send text, photos, or videos. You can share your identity or remain anonymous. You can confess your darkest
secrets
, give fashion tips, share recipes, or comment on current events. Whatever your heart desires. (Except porn or viruses—those will be weeded out.)
The ListServe was created as a final class project by a group of NYU grad students—Greg Dorsainville, Josh Begley, Yoonjo Choi, Alvin Chang, and Zeno Koo.
"The basic idea that it comes from is to see what people do when given a spotlight," Begley told Betabeat. "I've long been curious about that idea. You know, even on
Facebook
when you see a bunch of friends having this perception that a lot of people are listening, sometimes we end up doing crazy, heartfelt or surprising things. So we're just trying to create a scenario in which that can happen in a low budget way."
The team argued that one of the things that makes their site different from other large-scale e-mail lists is the fact that it is not organized around a specific theme, topic, or idea. Instead, The Listserve has the potential to expose users to people and ideas that are outside their normal realm of existence.
"The obstacle that most people have now is that they are in silos, they talk to people of like-mindendess," said Dorsainville. "When I thought of the use cases of getting an email from
someone you don't know
and you don't know the topic it will be about, it's an antithesis to that type of behavior."
So SodaHeads, what do you think about The Listserve? Brilliant or bad idea?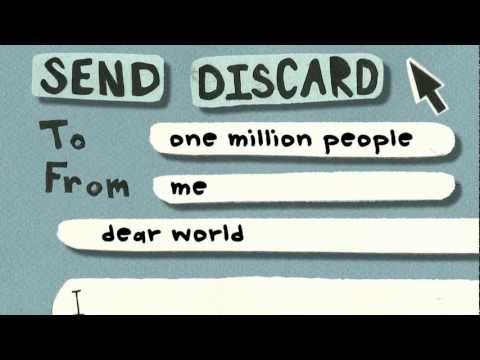 Read More: http://newsfeed.time.com/2012/05/06/the-listserve-...
Add a comment above