The Dallas Mavericks Dancers Get New Uniforms: Too Skimpy or Pretty Standard?
Dancers and cheerleaders for professional sports teams are known for wearing skimpy outfits, but how far is too far? The Dallas Mavericks dancers performed on the court earlier this week in their new uniforms, and their white barely-there onesies caused more than one eyebrow to be raised.
Fans weren't the only ones a little taken aback, the
Huffington Post
reports. SportsGrid declared that the girls are "pretty much naked at this point." What do you think? Check out the pic below and let us know if you think the new uniforms are too skimpy or still pretty standard for dancers.

HUFFINGTONPOST.COM reports:

Texas went red in Tuesday's election, but the day before, things had already gotten red-hot in the state. Seven words: The Dallas Mavericks dancers have new uniforms.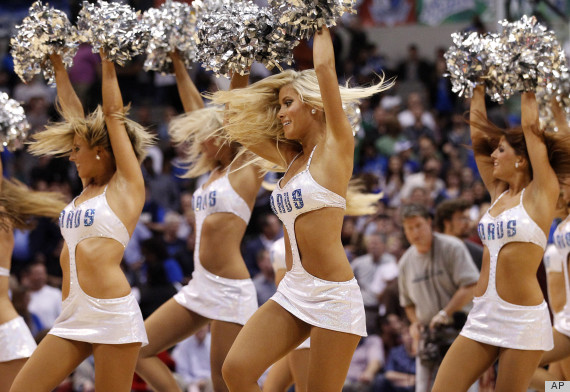 Read More: http://www.huffingtonpost.com/2012/11/09/dallas-ma...
Add a comment above