'The Color Purple' Author Refuses Hebrew Translation Because She Hates Israel: Tolerant?
Alice Walker won a Pulitzer Prize for Fiction in 1983 for her book "The Color Purple," which describes the struggle of minorities against oppression. Alice Walker doesn't want her book translated into Hebrew because she hates Israel. Walker wrote an article in Palestinian Campaign for the Academic and Cultural Boycott of Israel, "Israel is guilty of apartheid and persecution of the Palestinian people, both inside Israel and also in the Occupied Territories."
Alice Walker alleges that Israel has "worse" policies than the segregation she faced as a poor, black female in America during her youth.
Steven Spielberg translated Walker's book from written to film form in 1985 starring Danny Glover, Whoopi Goldberg and Oprah Winfrey. The film won 11 Oscars (Academy Awards).
Perhaps Alice Walker can realize that people who read Hebrew can benefit from her book. Her book could inspire them to share her values or learn from her story of oppression.
Fox News reports:
The award-winning author of The Color Purple has reportedly refused to allow a Hebrew translation of the 1982 work, citing Israel's "apartheid state."
Democracy Now interviews Alice Walker on her Anti-Israel activism.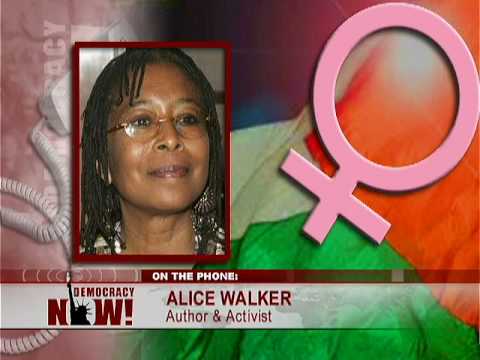 Read More: http://www.foxnews.com/world/2012/06/19/color-purp...
Add a comment above