SUNDAY MORNING EDITION OF THE CHAPLIN'S CORNER
Good Sunday morning and welcome to another edition of the Chaplin's Corner. I can't think of a better way then to start with a Prayer thanking God for the many Blessings he has given us through this last week.
OPENING PRAYER
Heavenly Father, We come to you in prayer thanking you for the opportunity to come to you this Sunday morning and lift our hands in prayer and praise to you for your goodness, for your mercy, forgiveness and Grace.
Lord, we praise you because you are the King of Kings and the Lord of lords, who is worthy of all Praise. Lord I ask that those who are visiting this Chaplin's corner, no matter what the need, that you will touch them, If any are sick I ask Lord that you heal them if it is your will and if there are any who do not know you as Lord in their life, I pray for them right now that you're Holy Spirit will show them that you are the risen Lord, the Messiah of Israel and we ask for your blessings this week and thank you Lord for one who has come to know you as Lord this week
in your name we pray, A Man
I don't know about you, but when I feel down, I love to sing and I find that when I sing and praise the Lord, I always get a blessing. There are so many Great hymns of the past and if I was to ask, I bet many of the ones you name are also the ones that so may others love as well.
It seems that more modern Gospel is replacing slowly those Great hymns of the past and I thought that it would be good to write out some of those here for you today. When I list them, I know many will know there's and yet How Great is the theology in these songs.
On a hill far away, stood a old rugged cross, the emblem of suffering and shame, And I love that old cross where the dearest and best for a world of lost sinners was slain
So I'll cherish the old rugged cross till my trophies I law down I will cling to the old rugged cross, and exchange it some day for a crown.
Over two thousand years ago, Jesus Christ came to Earth, leaving the Greatness of heaven and the streets of Gold, The Creator who created all things even us and came and lived among us, willing to go to that rugged Cross for our sins so no one would have to suffer the pain and torments of hell.
Hell was never met for us, but for Satan and Christ loved us that much that he was nailed to that cross with the weight of the sins of the whole world, Past, Present and future.
Every single person's sins have been nailed to that cross but it is up to each of us to personally accept that free gift of forgiveness. It cost us nothing, but it cost Jesus, to be spit on,He was whipped, and hit on the face, and a crown of thorns was placed on his head while the Romans and his own people the Jews mocked him all the way to the cross.
Victory comes at a price. the price of three nails. And while he was on that cross, he said Father, forgive them because they son't know what they are doing and that day he died.
But Praise God, on the third day He rose from the dead and because he did, He declared that He was God and King of Kings and Lord of lords. The Risen Lord who is from everlasting to ever lasting and because He lives, we can face tomorrow
I don't know what you are going through, You may be unemployed, Maybe there is a divorce, Maybe you found out you have cancer. Life seems hopeless and you don't know how you will pay the bills. But i know a friend who loves you and cares about you, who knew you before the foundations of the world were laid.
His name is Jesus Christ and He is able to meet your needs, No matter what trial you are going through today, He will be there to guide through his Holy Spirit. But it begins by acknowledging that we have a need.
The bible says in Romans 3:10, For all have sinned and come short of the Glory of God
For the wages of sin is death but the gift of God is Eternal Life through Jesus Christ our Lord.
You may be unemployed, you
may have found out you have Cancer, perhaps you are going through a Divorce or
lost a loved one. I don't know what you are going through today but Jesus does.
You are looking for answers and life seems worthless and without meaning to
you.
You are saying, Jerry, You
don't know my pain, Friend I too was a lost person but I found Jesus Christ and
you can too. In your darkest storm, Jesus can hold your hand and guide you
through.
You might be saying, You don't
know what I have done! Friend, Jesus
knows and yet He still loves you. No matter what you did, no matter how bad or
how many times you did it. This I know that if you put your trust in Jesus Christ,
that He will save you
Below is a Prayer you can use
to talk to god. Make that decision today before it's too late. You could get
off the Computer and get in your car and die in an accident.
If you did without Christ,
you would be in Hell for all Eternity. That was not God's choice That is why he
died so you would not have to. Do it today while there is still time.
The Bible says who shall ever
call on the Name of the Lord shall be saved
Salvation
Prayer
Dear God in heaven, I come to you in the name of Jesus. I
acknowledge to You that I am a sinner, and I am sorry for my sins and the life
that I have lived; I need your forgiveness.



I believe that your only begotten Son Jesus Christ shed His precious blood on
the cross at Calvary and died for my
sins, and I am now willing to turn from my sin.



You said in Your Holy Word, Romans 10:9 that if we confess the Lord our God and
believe in our hearts that God raised Jesus from the dead, we shall be saved.



Right now I confess Jesus as the Lord of my soul. With my heart, I believe that
God raised Jesus from the dead. This very moment I accept Jesus Christ as my
own personal Savior and according to His Word, right now I am saved.



Thank you Jesus for your unlimited grace which has saved me from my sins. I
thank you Jesus that your grace never leads to license, but rather it always
leads to repentance. Therefore Lord Jesus transform my life so that I may bring
glory and honor to you alone and not to myself.



Thank you Jesus for dying for me and giving me eternal life.

Amen.
If you said that Prayer, and
you trusted Jesus as Lord, will you let me know so I can pray with you. And if
you don't have a Bible let me know also so I can get one for you.
Start by reading the bible
Everyday, and find a good Bible Believing Church and tell them about your decision. Begin by sharing
with others and May God bless you.
And now, I want to leave
today by sharing some Great Gospel music, Listen to the words and let the Holy
Spirit speak to you, and share Jesus this week with someone who does not know.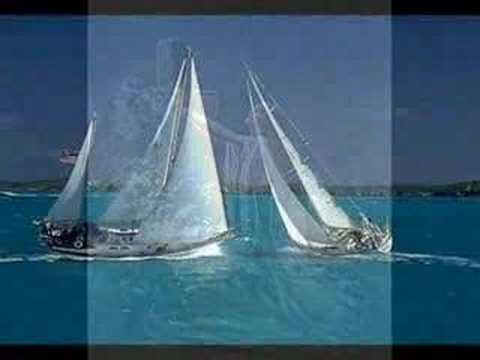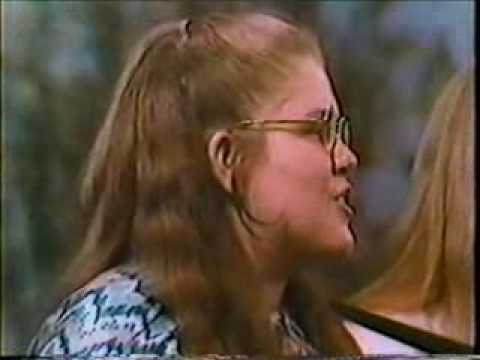 May the Lord Bless you may
his face shine upon you and may his Peace be on you as you go through this next
week