Should In-N-Out Have Veggie Burger?
According to the Huffington Post, Ari Solomon is calling for the Southern California institution to offer veggie burgers for vegetarians who miss eating at In-N-Out, in a Change.org petition. According to Solomon, "the petition is in response to a hidden camera investigation that revealed an In-N-Out beef supplier was abusing cows." What do you think? Should In-N-Out mess with their 'simple' menu to satisfy vegetarians?

HUFFINGTONPOST.COM reports:

It seems almost sacrosanct to mess with In-N-Out's long-established (secret) menu, but one Angeleno is fighting for reform.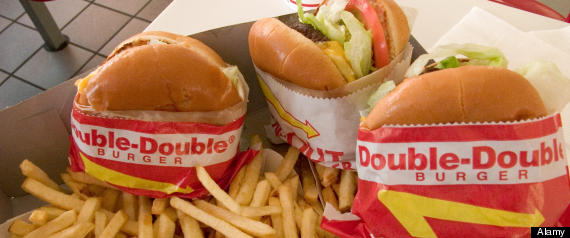 Read More: http://www.huffingtonpost.com/2012/08/30/in-n-out-...
Add a comment above