Rest in peace: Vaclav Havel
Daryl
2011/12/19 00:15:40
Vaclav Havel, hero of the Czech people, essayist, poet, play-write and anti-communist dissident died December 18, 2011 in the Czech Republic.
"
Václav Havel
, the dissident playwright and poet who would very soon – against all expectation and historial probability – be conducted to the "hrad" in magnificent style, becoming the first non-communist to ascend to the presidency of Czechoslovakia since the Second World War."
Vaclav Havel represented everything that is amazing about the Czech Republic. The triumph of liberty over Nazi and communist occupations. The beauty of freedom and the free market system and the peaceful transition to self-rule.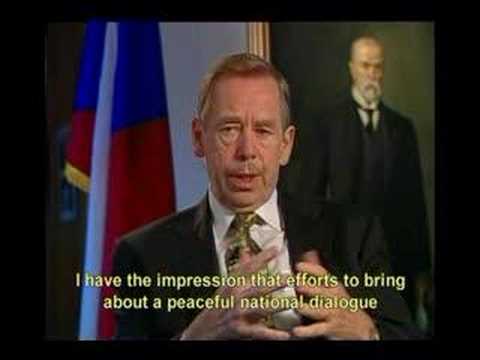 God rest your soul President Havel, you have done your nation proud.
Rest in peace: Vaclav Havel