Please Go Away in 2010
Musical acts that have overstayed their welcome: Jacksons, we're talking to you.
Just as the American economy has destroyed the middle class family, the Big Music Machine has decimated the middle class musician. There are now only two choices for musical artists to survive: go big or go home. We all know what it means to go home. Endless nights in anonymous bars, playing for the same ten people on your mailing list.

Going big means you need to control all forms of media for as long as possible. It means you're seen on the Target commercial, the World Series, the Grammys, the Nick Jr. show, the Amex magazine ad, the iPhone app, the Walmart end-cap, and the home page of Yahoo! It means you never go away, for fear you may never get to come back.
Quick Poll
Going big means the same 20 bands follow us everywhere we go, while the other 20,000 wait for us to discover them in a "you might also like" widget at the bottom of our browser window. And therein lies the great irony of the Internet age: We have more choices than ever, but we still get force-fed only a few by Big Media.
Here are five artists who went big in 2009. I'd like them to go away in 2010 to make room for someone else. Just for a year. You can come back, I promise. Plus, you don't need me. You have the money to buy your way back in.
Kanye West
This one goes without saying. 2009 was the year that Kanye imploded. Between paparazzi punching, VMA acceptance speech crashing, and the crop circles 'do, we witnessed West going into full meltdown mode. The good news? His series of faux pas may have finally done the impossible: deflated his ego. The better news? There is so much hot air in his head, it will probably take most of the year for it to entirely empty. That means a Kayne-free 2010. Happy New Year!
The Jackson Family
Michael dying was the best thing that ever happened to the Jacksons' careers. Were any of you thinking about Tito before June 25? Are any of you thinking about Tito now? Thought so. Still, the long good-bye continues with an A&E; series, authorized books, unauthorized books, talk of a tour, and God knows how many unreleased tracks being prepped for release. It took months for the Jacksons to bury Michael. How many months will it take them to let us rest in peace?
U2
U2 recently worried aloud to the Associated Press that their brand of larger-than-life rock may be over. They may be right. Their album "No Line on the Horizon" was met with a tepid audience and radio response. It wasn't for lack of trying: U2 did a five-day residency on Letterman, played for college kids on "Good Morning America," sat on a London rooftop, and broadcast their Rose Bowl concert on YouTube. Still, the Irish quartet's earnestness may never be a match for the latest "American Idol" or "X Factor" winner. U2 goes back on the road in 2010 to make us love them some more (plus, they have to pay off the mortgage on that crazy "claw" stage). But how can we love you if you won't go away?
Susan Boyle
I wrote about our fragile Scottish heroine in a post last week. Susan Boyle has set just about every 2009 sales record imaginable. Her debut album, "I Dreamed a Dream," has sold more than two million copies less than two weeks after its release, and it's #1 in seven countries. Boyle will certainly be pushed out onto every venue imaginable in 2010. Still, I wish she'd go away and return to her neighborhood Scottish church before this whole thing really starts getting strange for everyone — mainly her. I don't think anyone needs to know how far Boyle can be pushed into the limelight before it totally fries her.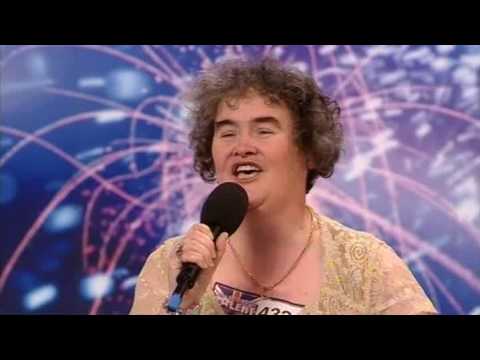 Black Eyed Peas
I gotta feeling that 2010 is gonna be a long, long year. The Black Eyed Peas will never go away. Their hostile takeover is certain to continue well into the new decade. will.i.am and his faux-futuristic pranksters will win a bunch of Grammys before continuing on their world tour and sucking the life from every radio and TV on the planet. The Peas' energy never dies, but it might kill the rest of us.