Odin >The Victory Father<
Odin is the All Father, Father of the Aesir, The Father of Victory, the Bringer of the Runes, and The Wanderer.
Odin is the son of Borr and Bestla, he and his Brothers Vili and Ve Formed Midgard, and created the first man and woman, Ask(Ash), and Embla(Elm). To The First Man and woman, Odin gave the gift of the Soul, and of Life.
When Odin was younger, as in not quite as ancient, a Giantess prophesied that Odin, and all the world, would fall during Ragnarok, "the Twilight of the Gods". Odin decided that he would be prepared and started on a quest for wisdom. He approached Mimir, a Giant and friend of the Aesir, who Guarded the well
Mímisbrunnr.
Odin sacrificed his eye for the privledge of drinking from the well of wisdom, with the well drained Odin discovered that his thirst was still not sated. He set out and travelled The nine realms seeking wisdom.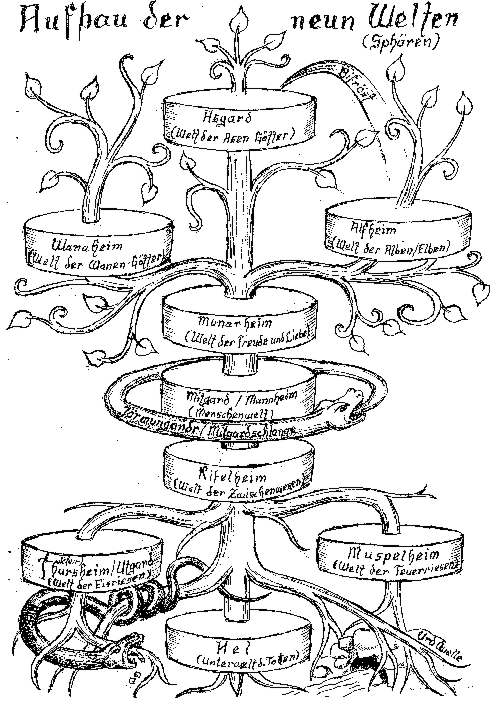 Knowing that wisdom comes from perseverance and sacrifice, and knowing that he was not prepared, odin slipped from Asgard, not telling the other Gods what or where he was going. Odin made his way to the lower branches of The Tree, Yggdrasil The World Tree. Odin Hung himself from the Branches of the great ash and took the great spear Gungnir into his side, sacrificing himself to the Universe(some sources say to himself, however The Aesir and Vanir often acknowledged that they were of the Universe, not its masters or creator). After three days Odin was rewarded with 24 symbols of magick, the Runes.
Odin like many of the Asgardians has a rich and interesting history. I can't wait to share more.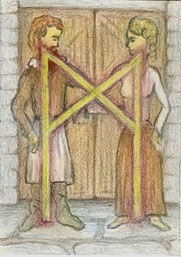 Hail! And Hail again.
Add a comment above