No Internet For One Year: Could You Do It?
How long could you survive without the internet? One day? One week? One month? Paul Miller, 26, is trying to live without the internet for one whole year. So far, Miller has been offline for 3 months. He hasn't sent an email, clicked a link, sent a text message, or used web browser since May 1st of this year.
The ABC News article goes on to say that Miller loves the internet. However, he is also aware that the internet is a giant distraction and he wanted to unplug for a while. Miller states, "I found it very distracting and I wanted to spend time studying and writing uninterrupted. I wanted to read books that I could have read at any time, but instead I was reading Reddit. I wanted to write things I wanted to write for a long time, but instead I was tweeting." Do you think you could survive without the internet for one year?

ABCNEWS.GO.COM reports:

For one whole year Paul Miller will live without the Internet, and as of publishing this article, Miller has not been online for three months.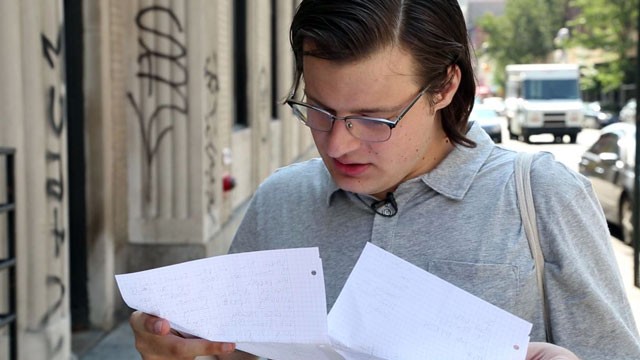 Read More: http://abcnews.go.com/Technology/internet-year-tec...
Add a comment above