New Ways to Distract or Attract TSA Agents! First a JOKE! Then, How Serious the Joke is on U.S.A!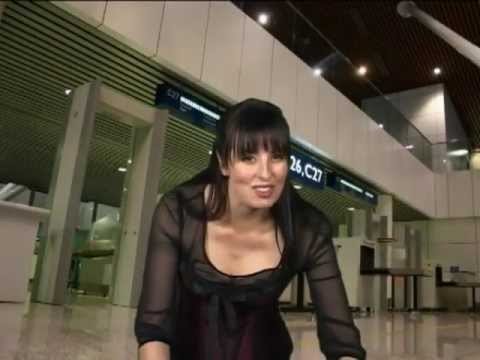 Monti tells women how to dress to impress TSA agents with their new full body airport scanners. Learn how to show off what you got.
EACH RESPONSE HAS A VIDEO THAT REFLECTS A FAILURE TO STOP A PERSON BOARDING WITHOUT A FLIGHT COUPON, MY QUESTION IS HOW DID HE GET INTO ANY AREA WITH EXPIRED COUPONS! THEN CONGRESSIONAL HEARINGS ON ON 21 ATTEMPTS TO TAKE EXPLOSIVE DEVICES ON AIRCRAFT THAT TSA MISSED, YES; CONGRESS WAS TOLD THAT TSA MISSED 21 EXPLOSIVE DEVICES TAKEN ON AIRCRAFT! FEELING SAFE ALREADY! IT IS NOT THE PARTICULARLY THE US CITIZEN IS IT! BUT NEVER PROFILE ANYONE, RIGHT? THEN BILLIONS OF DOLLARS AND HARMFUL X-RAYS THAT SHORTEN LIVES AND MAKING CANCER GROW MORE QUICKLY WHEN BUDDED I THE FLIERS BODIES...NO HARM IT IS NOT YOU, JUST SOMEONE YOU MIGHT KNOW OR ON YOUR HEALTHCARE PLAN... COST TO RISE AGAIN AND AGAIN, WHAT A BUNCH OF GOOD STUFF! ENJOY THE COMICAL ONE ABOVE, LETS VOTE RON PAUL IN AND GET RID OF THIS CRAP! VOTE RON PAUL!!! BTW, TSA LOVES RON PAUL!!!
Add a comment above