Nemesis Greek Goddess of vengeance, justice, Indignation and Retribution ~ History
SLIDESHOW: Nemesis Greek Goddess of vengeance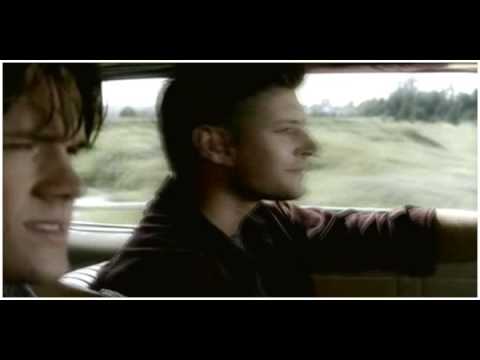 1 of 1
anything is possible
love honor respect
Nemesis Greek Goddess of vengeance, justice, Indignation and Retribution ~ History
Nemesis is the Greek goddess of vengeance, justice, and retribution against evil deeds. She personifies resentment toward criminals, greedy and wicked men. also Destroyer of Demons
She was also worshipped at Rome, especially by victorious generals, and was represented as a meditative, thoughtful maiden with the attributes of proportion and control (a measuring-rod, a bridle, and a yoke), of punishment (a sword and scourge), and of swiftness (wings, a wheel, and a chariot drawn by griffins).
Nemesis was also known as Adrasteia, which means 'inescapable', or 'Tracing Goddess'. You could say that Nemesis/Adrasteia was the ancient Greeks' conscience, for the goddess of retribution personified moral reverence for the natural order of things and provided a deterrence to wrongful action.
Nemesis was known to be the daughter of Nyx the Goddess of Night Father Erebus
Nemesis was often sometimes depicted as a winged goddess. Her attributes were apple-branch, rein, lash, sword, or balance. Her name was derived from the Greek wordsnemêsis and nemô, meaning "dispenser of dues.
Nemesis was the goddess of indignation against, and retribution for, evil deeds and undeserved good fortune. This goddess was thought to be the creator of an equilibrium for the people... she measures out happiness and unhappiness. He who is blessed with too many or too frequent gifts of good fortune, is paid a visit from her with losses and sufferings. The intentions behind her visiting them were so that he may become humble, and feel that there are bounds beyond which human happiness cannot go on without getting punished for. Most believe that gods were envious of excessive human happiness, and Nemesis was the main goddess involved evening out the happiness inside all mankind.
This goddess took her role very serious, being feared and hated by most. Nemesis's calling in life to make sure all men had the same amount of fortune as misfortune. Also meaning keeping an eye on Tyche (god of luck and fortune) who gave out luck often and freely. Most of the time, told by the stories, Tyche loved to share his luck and fortune with the humans who were either deserving or even undeserving. For this the gods got mad, and it was Nemesis's job to keep him in line. Tyche would often become full of himself, and boast, when such situations arrived Nemesis shoved him back in his place, embarrassing and dwindling him all the way down to nothing. This being so... Nemesis and Tyche were not usually on good terms.
A famous example of the retribution of Nemesis is the story of Narcissus. This man was the beautiful son of the River Cephissus and the nymph Liriope. He was so handsome that all women who beheld him at once fell in love with him. The vain Narcissus, however, only had eyes for himself (you could say he suffered from "I" strain...) and rebuffed all admirers.
One such admirer was the nymph Echo, who saw Narcissus and at once fell in love with him. But the beautiful youth couldn't be bothered with the smitten one, who slowly pined away, leaving just the echo of her voice.
Nemesis saw this and condemned the vain Narcissus to spend the rest of his days admiring his own reflection in the waters of a pool. Eventually Narcissus died and was transformed into the flower that bears his name
But some say that Helen was a daughter of Nemesis and Zeus; for that she, flying from the arms of Zeus, changed herself into a goose, but Zeus in his turn took the likeness of a swan and so enjoyed her; and as the fruit of their loves she laid an egg, and a certain shepherd found it in the groves and brought and gave it to Leda; and she put it in a chest and kept it; and when Helen was hatched in due time, Leda brought her up as her own daughter.
In ancient Greece and Rome, she was called upon to exorcise and avert demons, and demonic possession.
Her main function is to balance the world by making sure the wrongdoers are punished for their crimes
Nemesis stone rings were amulets against evil.
A stone taken from an alter to Nemeis and engraved with her image
It was then placed under the stone with the tip of a duck wing, and a piece of a mullein (death plant)
The person wearing a Nemesis stone had to avoid all wicked things to benefit from it
If the ring was given to someone who'd be possessed the demon would confess and flee the person's body.
If worn as a necklace the ring served as protection against nightmares
Temple built for Greek goddess of divine retribution unearthed in Turkey
Archaeologists have found traces of a temple built for the Greek goddess of divine retribution, Nemesis, during excavations in the ancient city of Agora in the Aegean port city of Izmir in Turkey
http://www.thaindian.com/newsportal/health/temple-built-for-g...
Demon and Demonology, Rosemary Ellen Guiley
The Ultimate Encyclopedia of Mythology, Arthur Cotterell & Rachel Storm
Apollodorus, Library and Epitome (ed. Sir James George Frazer)
Add a comment above
More polls by ☥☽✪☾DAW ☽✪☾