My Children and Future
Hello all! Just wanted to share an update with you all, since it has been a long time from my last log-in :)
My girl Shyre and my boy Wolfe have learned that they have a baby sister on the way and they are very excited. Since we raised them in the Wiccan ways, they have been constant in their blessings and such :) As for me and Mark, we are very excited about having a baby in the house again :) We decided to name her Hannah Mercy. I am now about a month and half along, which means the baby should come in late February!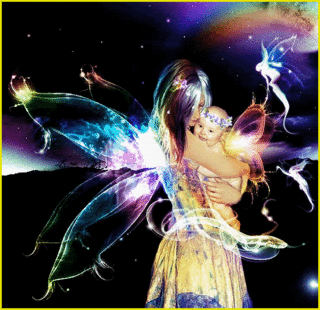 As for my career, I graduated this May with a Masters degree in Library Sciences, a major in creative writing, a minor in music, and a minor in European history with emphasis up the 19th century. Halfway through my last semester, I decided that I wanted to add German speaking and writing to my minors. Thankfully, I only had to take one class to finish off my German work and graduated right on time :)
Now I am working at my local library and still plowing away at Grey.
I also got a new tattoo, and special thanks to Lady Jules for helping me out!
My new tattoo is on the back of my neck and it is a purple outline of the following picture. I love it very much!!!
Thanks for letting me talk about my new life, I am very excited for the blessings along the way!
Please, let me know what is happening in your life as well. I look forward to talking to you all, and I'm sorry if this blog seems selfish in any way, it was not intended for that!
Blessed be!
Odette