Monopoly Gamers Choose the Cat to Replace the Iron: Good Choice or God Awful?
Last month, the makers of Monopoly announced that they would be adding a new token to its board game and dropping an old one -- and that it would make the decision of which game piece gets to stay and go based on people's votes. Well, the votes are in. And the iron is out!
Most people voted that the iron token should be the one to go from the game. Interestingly enough,
when we asked SodaHeads
, you all voted the iron as your No. 2 pick for the game piece that should get the boot. What was your No. 1 choice? The thimble! Go figure...
In addition to the iron becoming extinct, Monopoly has also announced that a "cat" token will be added to the game. Was this vote the result of some serious internet trolling? Or are lots of people actually big fans of cats? Whatever the case, we want to know how you feel about this Monopoly update. Is the kitty cat addition a good choice -- or god awful?

ABCNEWS.GO.COM reports:

Monopoly gamers have spoken, choosing the cat as a new token. Say good-bye to the iron.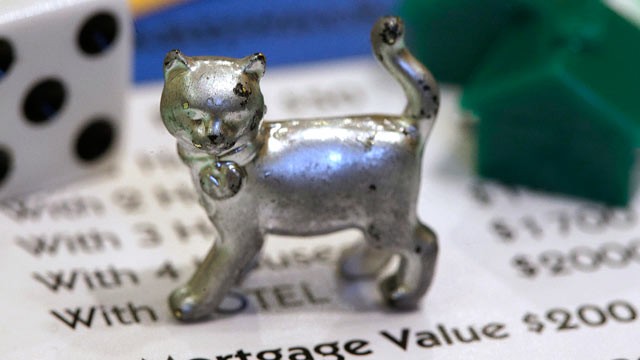 Read More: http://abcnews.go.com/US/monopoly-gamers-choose-ca...
Add a comment above