McDonald's Posts Calorie Counts on Drive-Through Menu: Will It Affect What You Order?
McDonald's will now be posting calorie counts of menu items on drive-through windows. The chain has offered nutritional information for anyone who requests it, but this new addition will now be available to all diners.
But in terms of it affecting menu choices? McDonald's President Jan Fields says that in the cities where calorie counts are already in place, the numbers have not affected consumers' choices: "When it's all said and done, the menu mix doesn't change," she said. "But I do think people feel better knowing this information."

FITSUGAR.COM reports:

McDonald's has a new addition to its drive-through window: calorie counts. Certain locations like New York City, Philadelphia, and the state of California have already required that calorie counts be posted, but McDonald's has decided to take the initiative nationwide.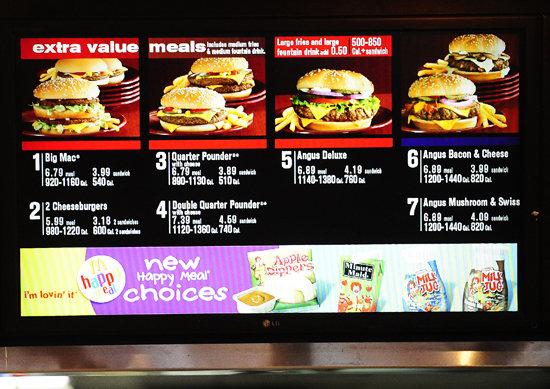 Read More: http://www.fitsugar.com/McDonalds-Posts-Calorie-Co...
Add a comment above