Male Dutch Television Hosts Experience Simulated Labor Pains on TV: Reasonable or Ridiculous?
Dennis Storm and Valerio Zeno, the hosts of the Dutch TV show 'Proefkonijnen' (Guinea Pigs) are known for their on-air antics. They once ate chunks of each other's flesh just to see what it would taste like. Most recently, the duo strapped electrodes onto their abdomens in order to experience simulated labor pains.
Storm and Zeno were interested in understanding "the worst pain there is" firsthand. Though they underwent shocks for far less time than most women experience labor, the pair got a pretty good idea of what it might be like. They groaned, yelled, curled up into fetal positions, clutched their pillows, and threw in some giggles for good measure.
What do you think SodaHeads? Was the pregnancy simulation stunt by Storm and Zeno reasonable or ridiculous?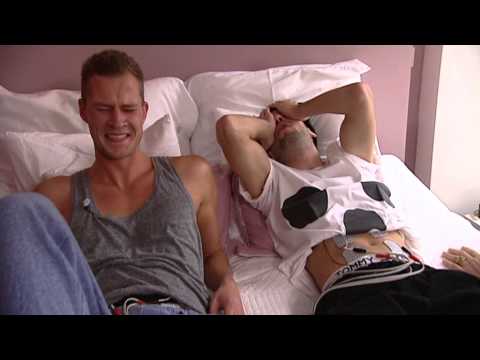 Read More: http://newsfeed.time.com/2013/01/20/male-dutch-tel...
Add a comment above