Magical Moon Foundation Knights Children dying of Cancer ( Video)
http://www.magicalmoon.org/index.htm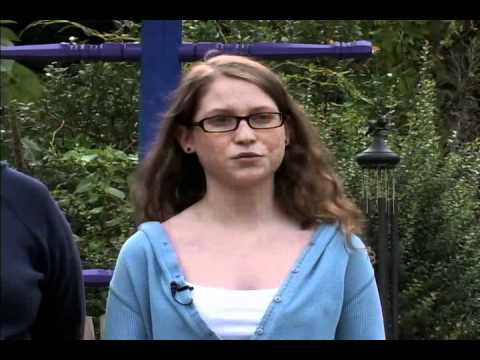 the Magical Moon Foundation A Wiccan/Pagan Charity group This foundation is a non-profit organization that helps to empower children with cancer. While many organizations funds are going directly to cancer research, Magical Moon is simply trying to give these children a chance at simply being what they should be-kids.

At Magical Moon, each child with cancer becomes something greater, something better than they ever believed they could be. They become knights. Knights with missions, knights who have the power to change the world, who can fight off cancer cells, who can help people better their environment.

Each knight, now 28 of them, is knighted at a ceremony with a gorgeous replica sword and an intricate costume. Each child declares a mission, something they want to complete. Sir Ricky the Relentless collected heart shape rocks that are now being used to build his "Path of Hope", Sir Lexie is making a cookbook for kids, Sir Michael makes and sells lemonade to benefit the kids

Michael was diagnosed in 2004, two years before their first visit to the farm. In the midst of his new friends and supporters, Michael became more than a child fighting cancer; he became a brave Knight of the Magical Moon.
If it sounds like a fairy tale, well, it's supposed to.
"The kids are dealing with something so unreal that we want to have their lives filled with something that's fun and unreal and put some balance back into life. You want to build them up", Green said.
Part of the process is giving each child a special name, and each, is "knighted" in a special ceremony.
And Donna isn't the only one who does the knighting. Friend and neighbor Steven Tyler has been known to assist in the mission of the magical moon.
The foundation is a place where kids learn about hope from each other and from the angel knights who've inspired them.
And the farm is something Donna wants everyone to enjoy for years to come.
So there is your open invitation. What a beautiful place and what a beautiful mission that Marshfield's Donna Green is carrying out. If you would like to help in the mission of the Magical Moon, donations are always appreciated. You can donate through the website at magicalmoon.org. And you have to pick up some of Michael's lemonade. It's available at the farm, or you can ask Donna about purchasing some through the website
For Donations
Magical Moon Foundation
PO Box 83
Marshfield Hills, MA 02051
Born:
February 27, 2002



Angel:


June 29, 2005

Read More: http://www.myfoxboston.com/dpp/morning/zip_trips_t...
Add a comment above
More polls by ☥☽✪☾DAW ☽✪☾